www.dailydrawing.nl
Artist: www.marie.vanvollenhoven.nl
July 2010
posted at 13/07/10
Hello there! Somehow my neurons are programmed to give high alert at this time of the year: TRAVEL TIME!!
So what can I do? I'll just have to obey that itch. I'd better get some world exploring done. This affliction usually takes a week or three to pass. So that's when I'll be back.
For those who are really addicted to my daily drawings…
I invite you to mail me your oldfashioned postal address to marie@vanvollenhoven.nl and I'll send you a handmade drawing from some far away country!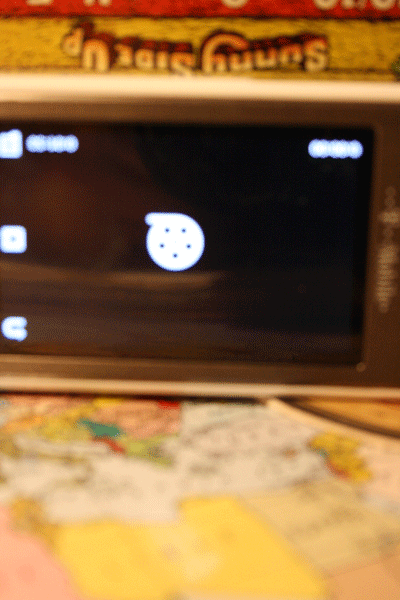 computer animation
posted at 10/07/10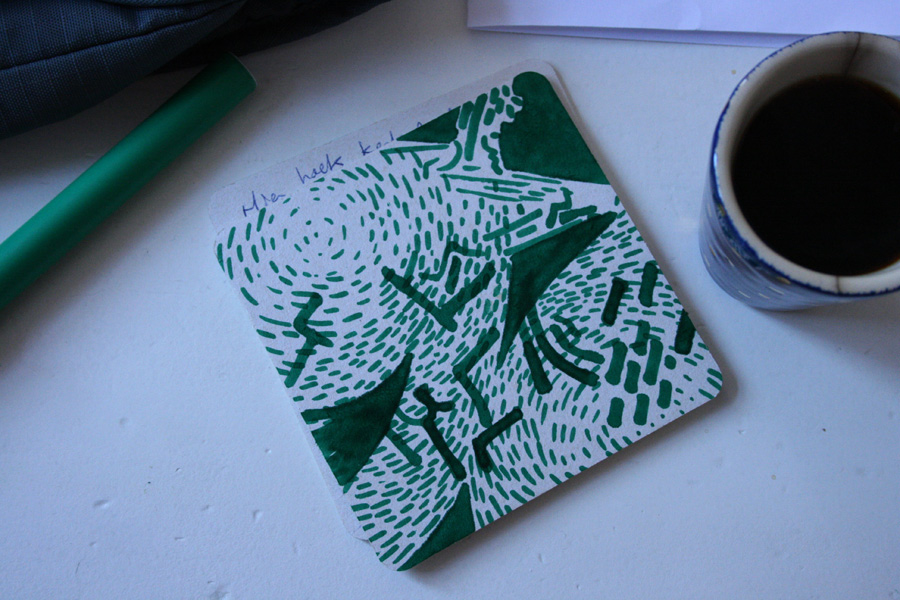 beermat
posted at 09/07/10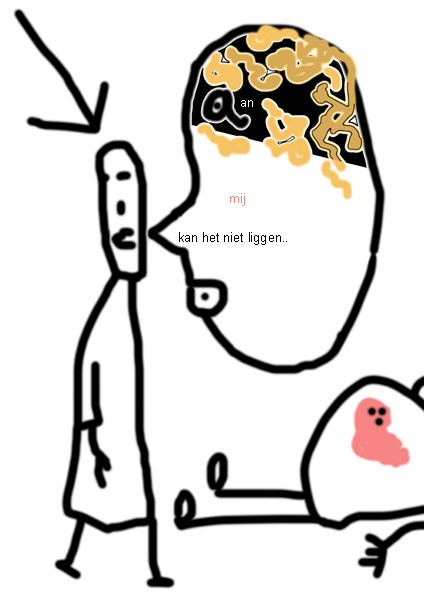 i could not help it..
computerdrawing
posted at 07/07/10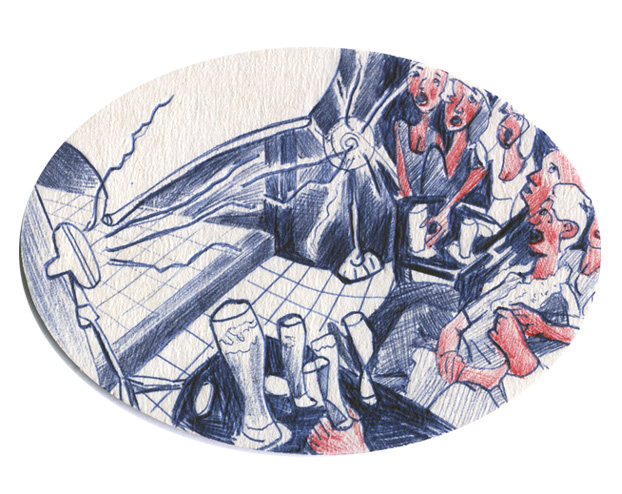 beermat
posted at 06/07/10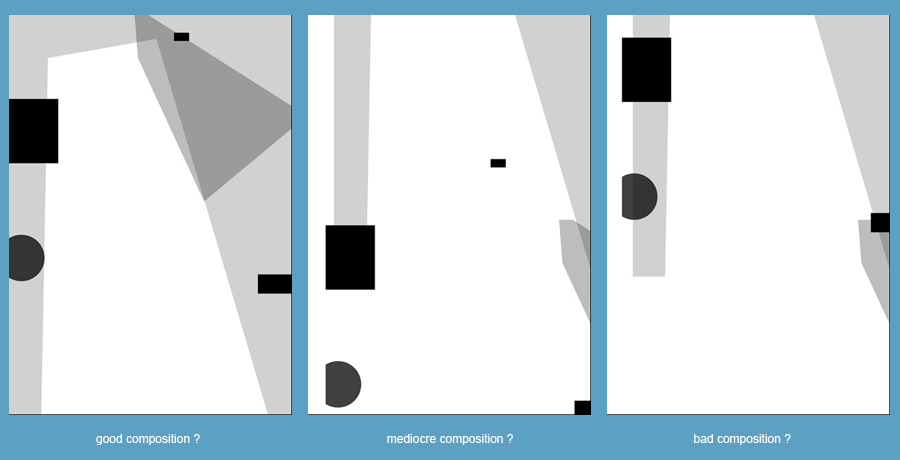 computerdrawings
posted at 05/07/10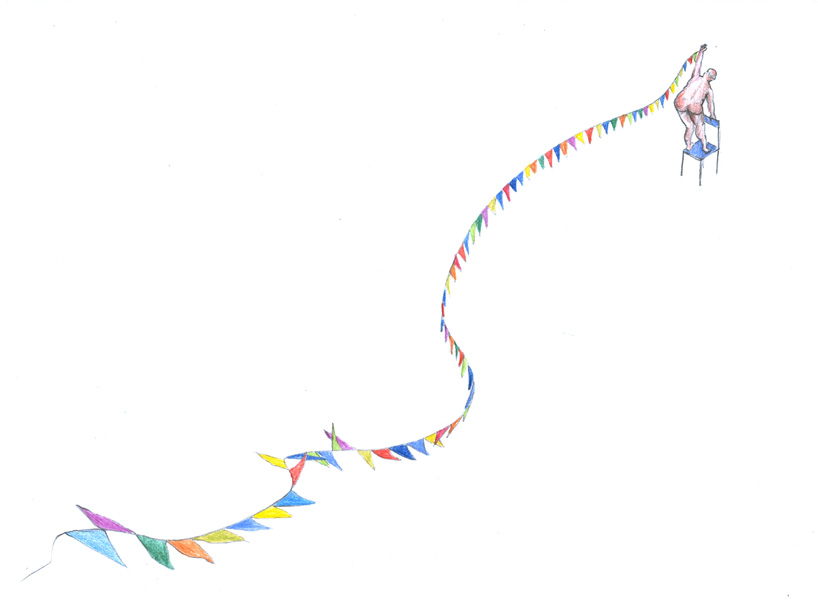 A4
posted at 03/07/10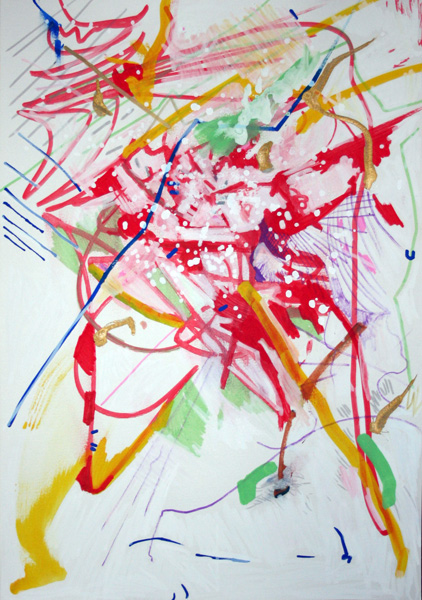 A3
posted at 02/07/10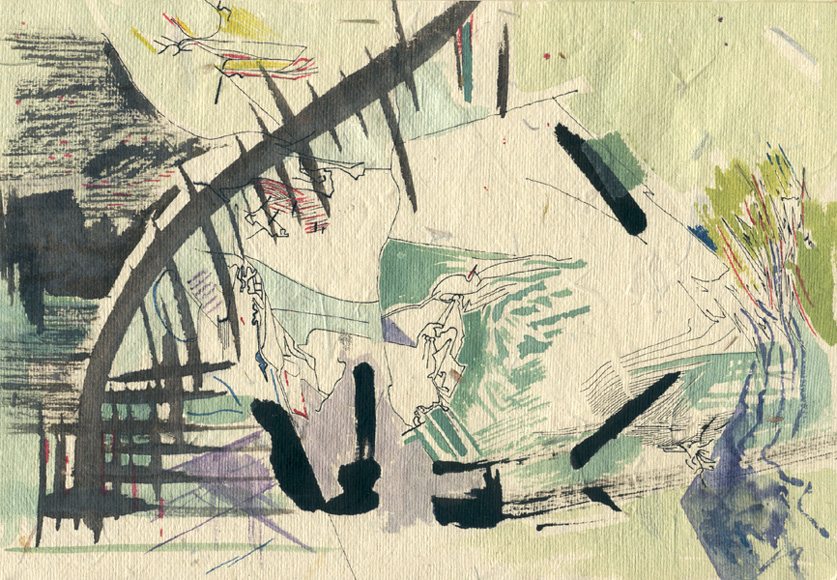 25 x 17 cm
posted at 01/07/10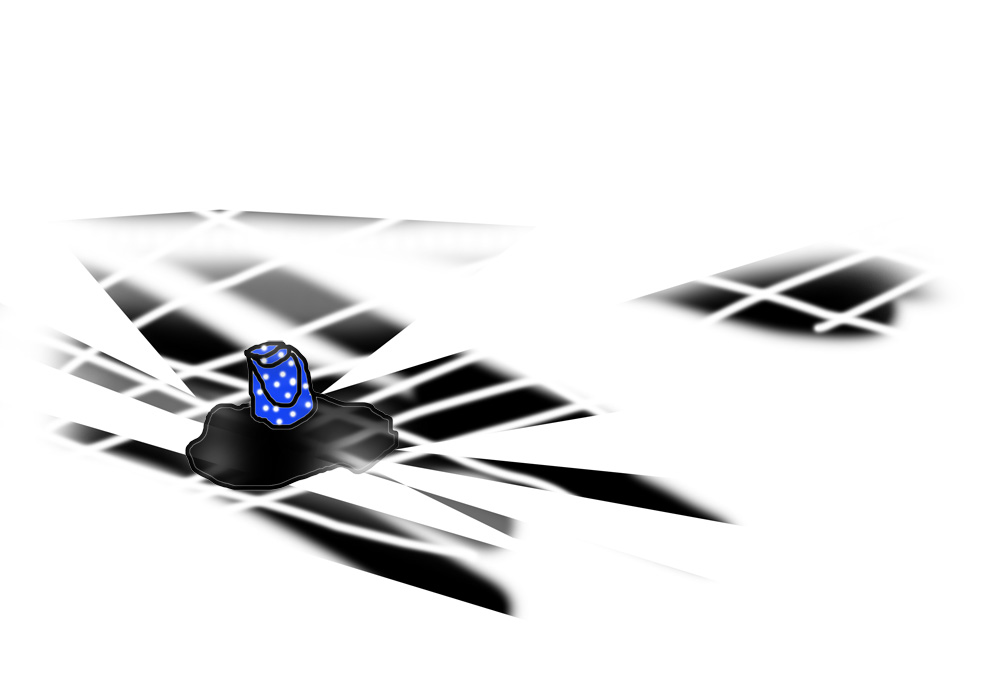 computerdrawing
Pas op voor de hitte
Denk aan juffrouw Scholten,
die is vandaag gesmolten,
helemaal gesmolten, op de Dam.
Dat kwam door de hitte,
daar is ze in gaan zitten
- als je soms wil weten hoe dat kwam.
Ze hebben het voorspeld: Pas op, juffrouw, je smelt!
Maar ze was ontzettend eigenwijs...
Als een pakje boter,
maar dan alleen wat groter,
is ze uitgelopen, voor het paleis.
Enkel nog haar tasje
lag daar in een plasje...
Alle kranten hebben het vermeld
op de eerste pagina.
Kijk het zelf maar even na.
Ja, daar staat het, kijk maar: dame smelt.
Die arme juffrouw Scholten...
helemaal gesmolten...
Als dat jou en mij eens overkwam...
Laten we met die hitte
overal gaan zitten...
maar vooral niet midden op de Dam.
Annie M.G. Schmidt