www.dailydrawing.nl
Artist: www.marie.vanvollenhoven.nl
September 2013
posted at 30/09/13
(I am the hand)
video LESOIR
posted at 28/09/13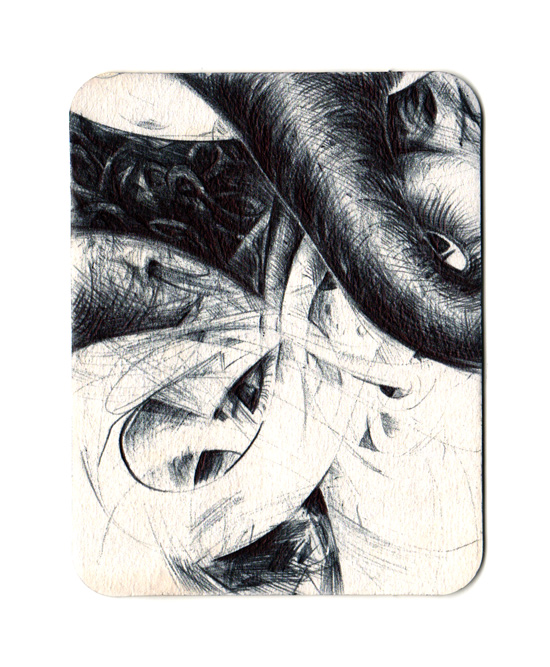 beermat
posted at 26/09/13
Every friday I give drawing lessons to a group of youngsters. Today, the beginners practised realism, funny to see that everyones reality is very different.
The advanced group is working on an assignment about complex compisition inspired by a painting from Tjebbe Beekman. Also funny how everyones complexity is of a different kind.
My drawing: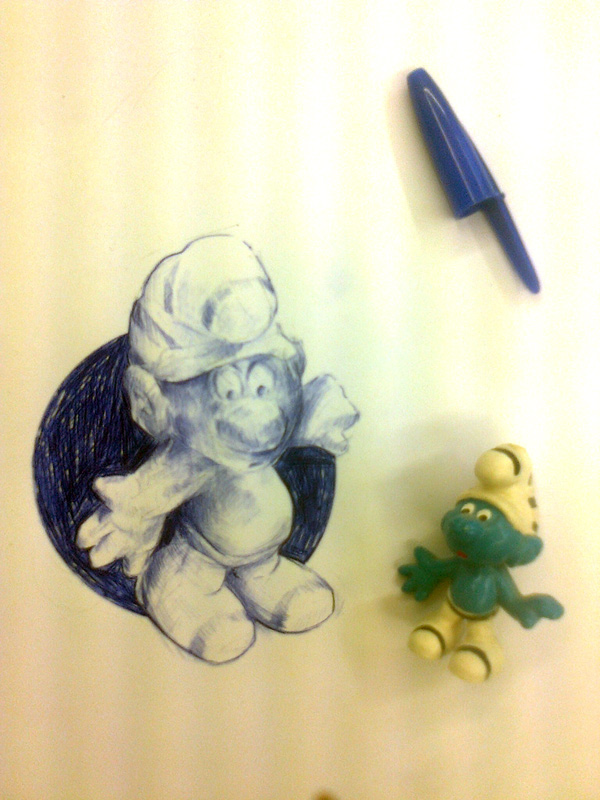 Drawing by students(beginners):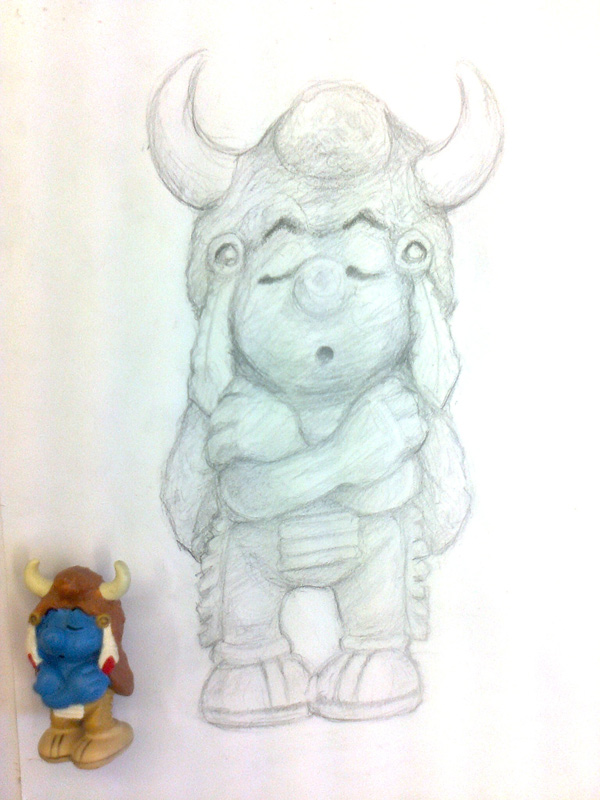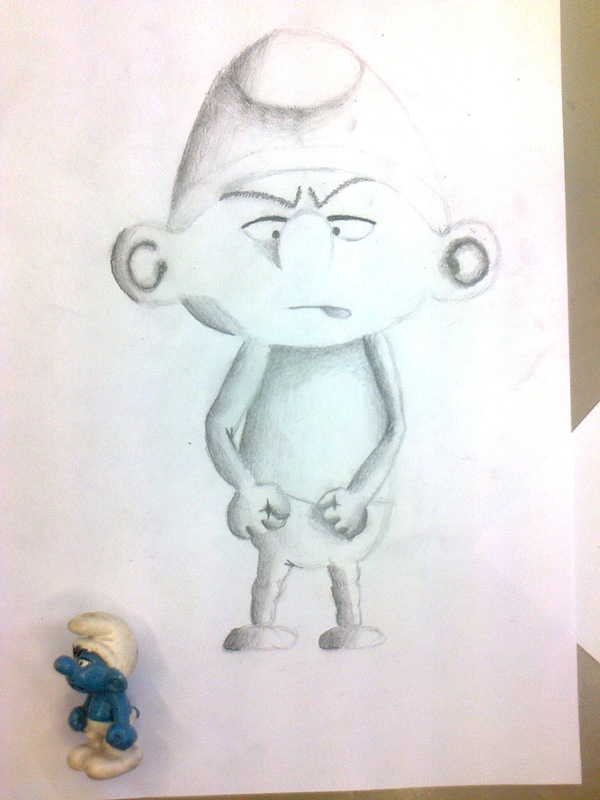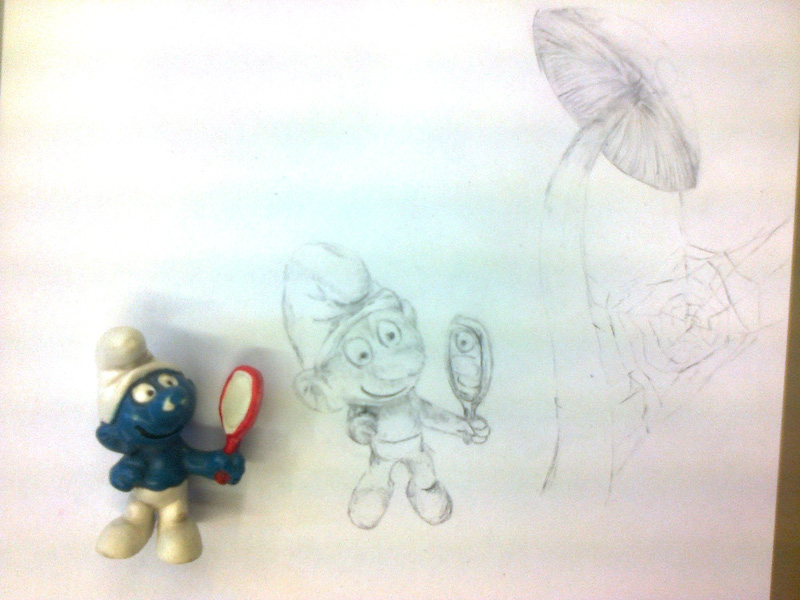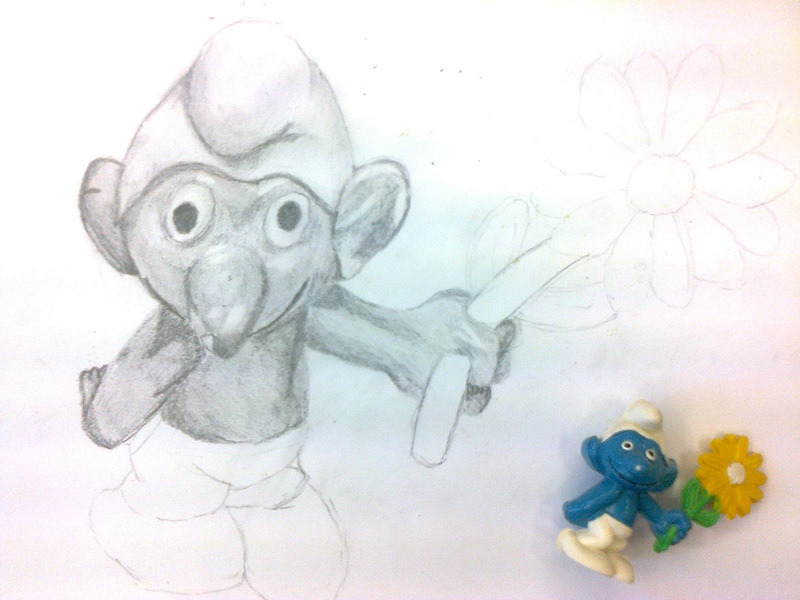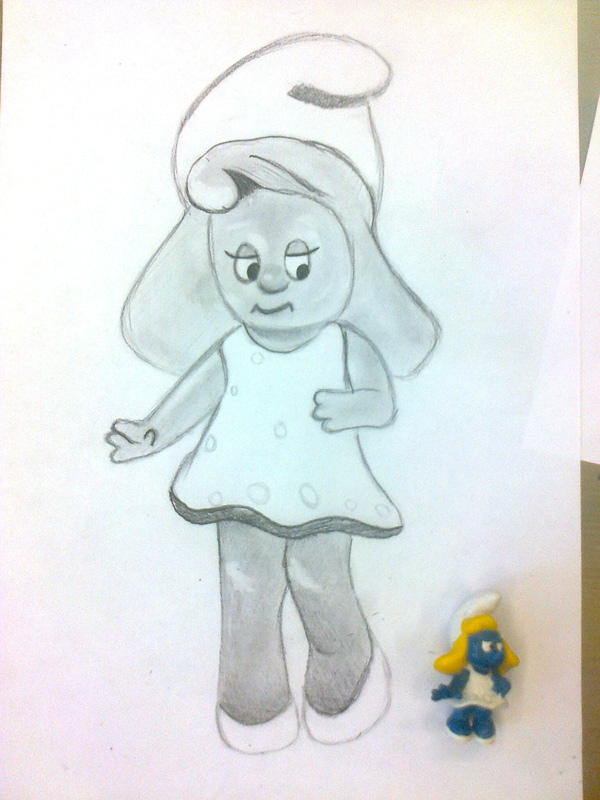 Drawings by students (advanced):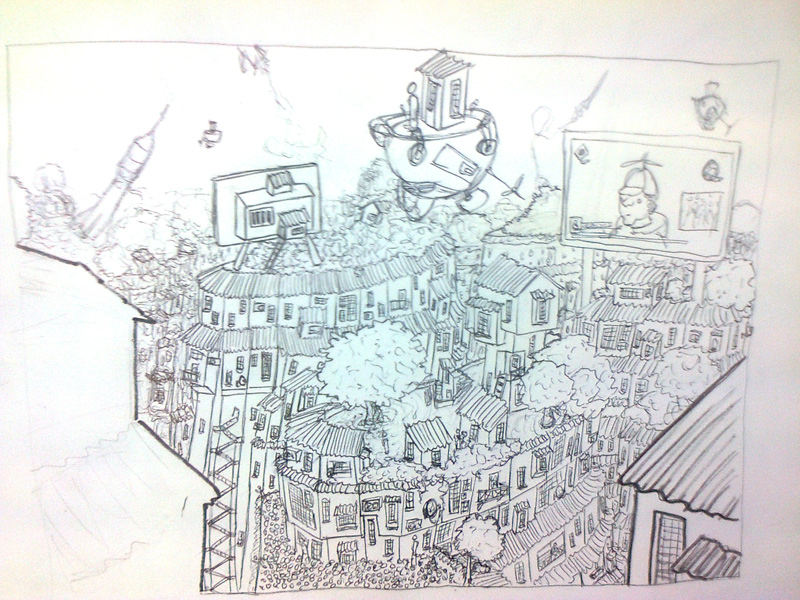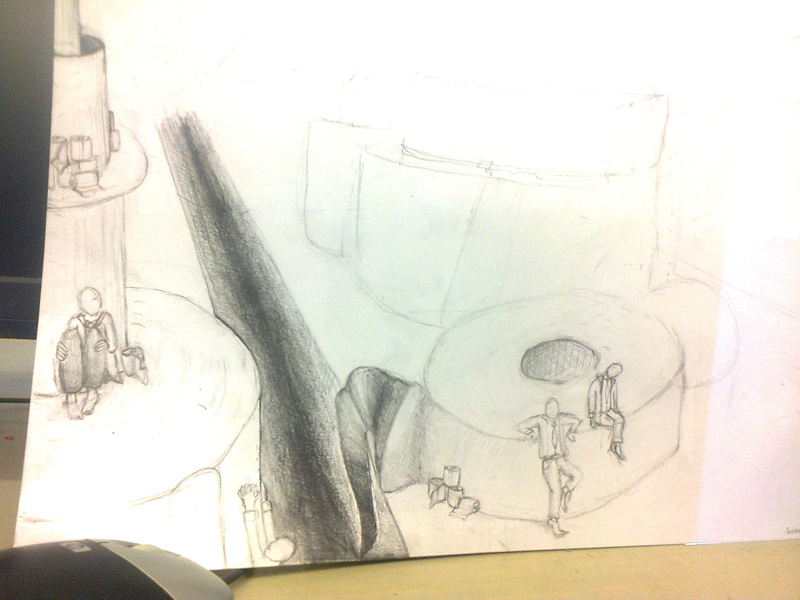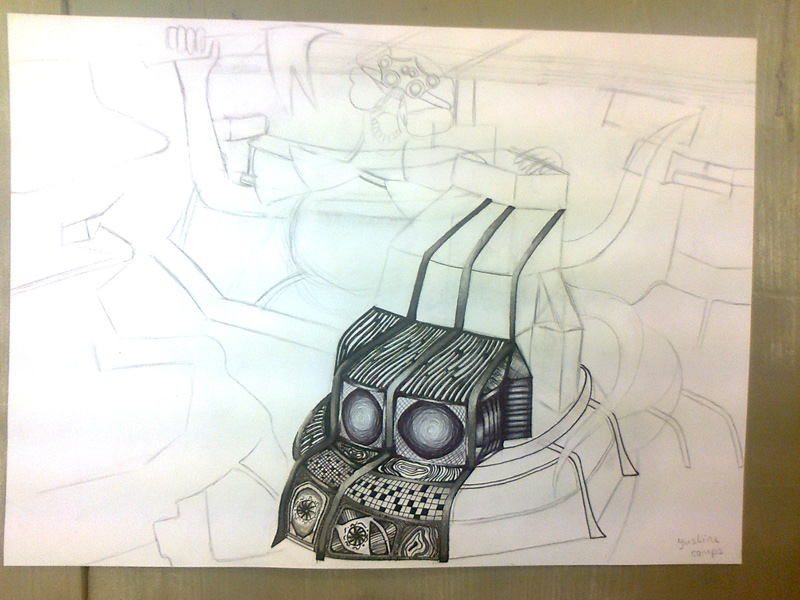 posted at 26/09/13
Tonight exhibition opening !
21h@ Cafe Zondag in Maastricht
25th of october Live drawing event: INFO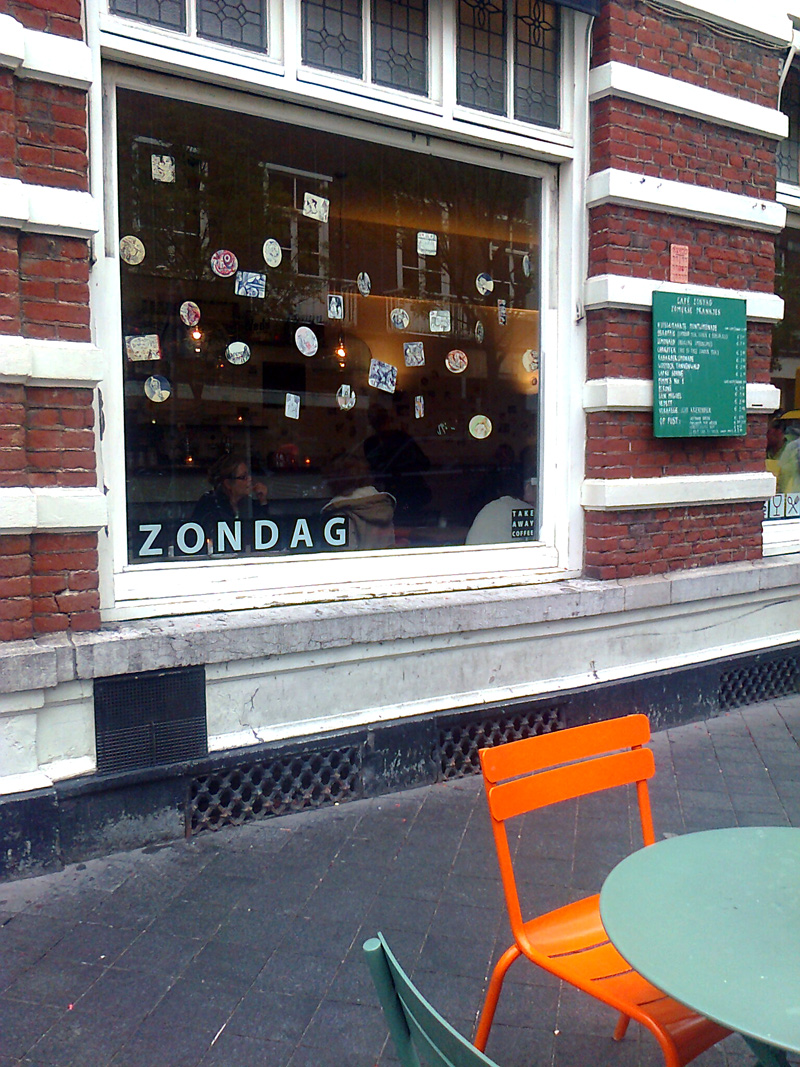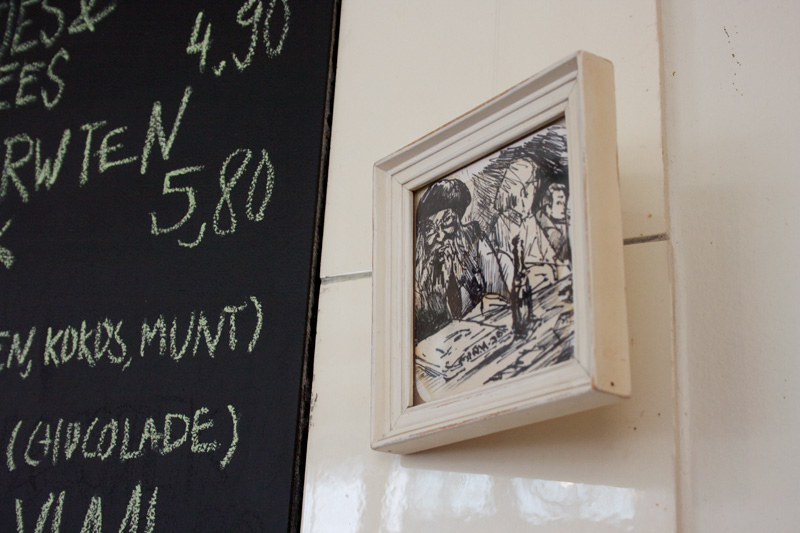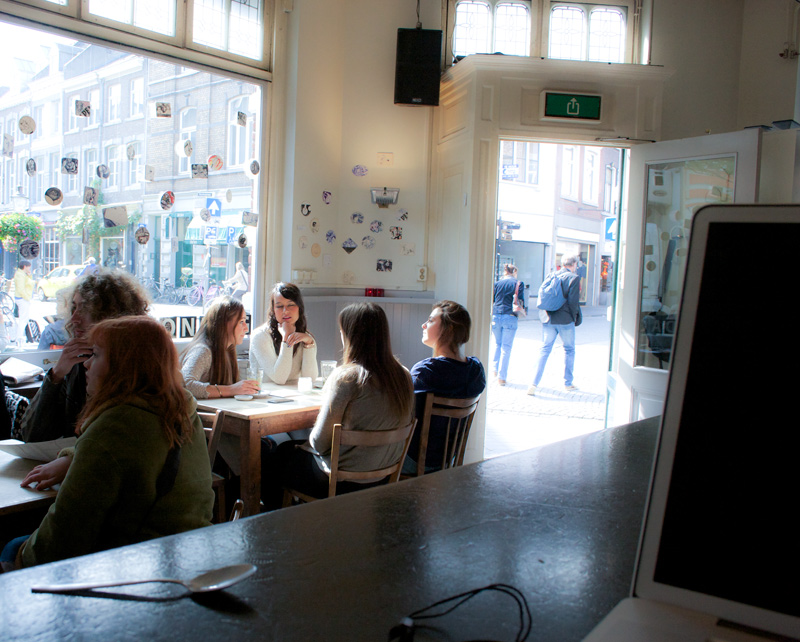 beermats (lot of them)
posted at 24/09/13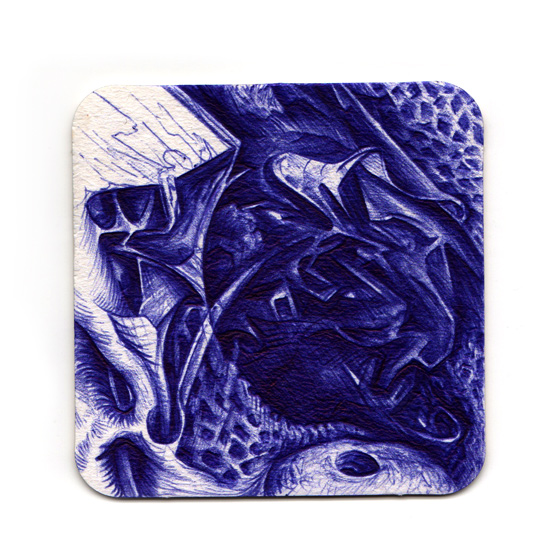 beermat
posted at 23/09/13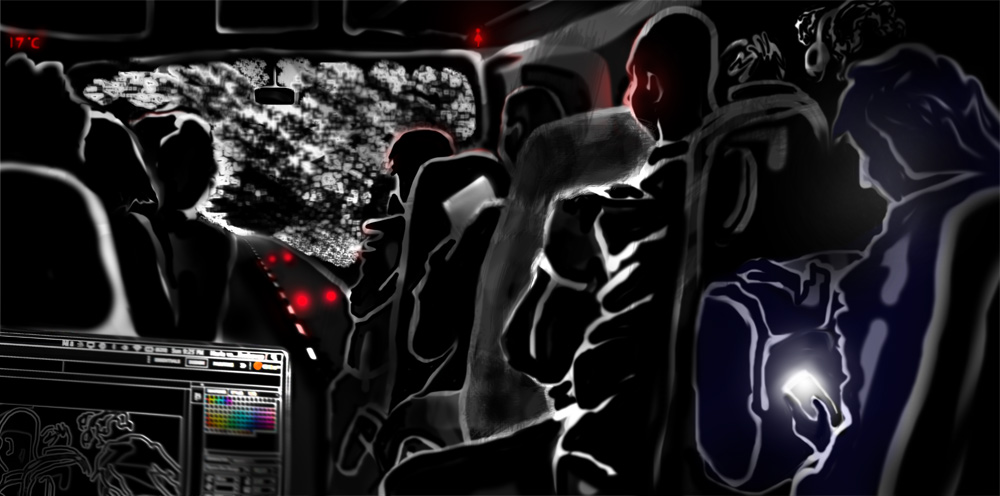 computerdrawing
posted at 19/09/13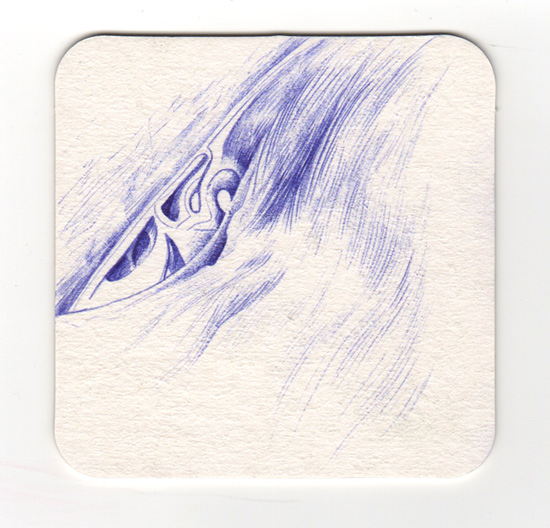 beermat
posted at 16/09/13
This week I am working on a wallpainting/installation/experimental conversation together with Jan Smeets, who is a writer and a Tai Chi teacher. We got inspiration from a book written by the philosopher Peter Sloterdijk.
You can see our performance this saturday in OHP gallery in Maastricht and you can also participate in a Tai Chi workshop. ( Free entrance, in Dutch: info )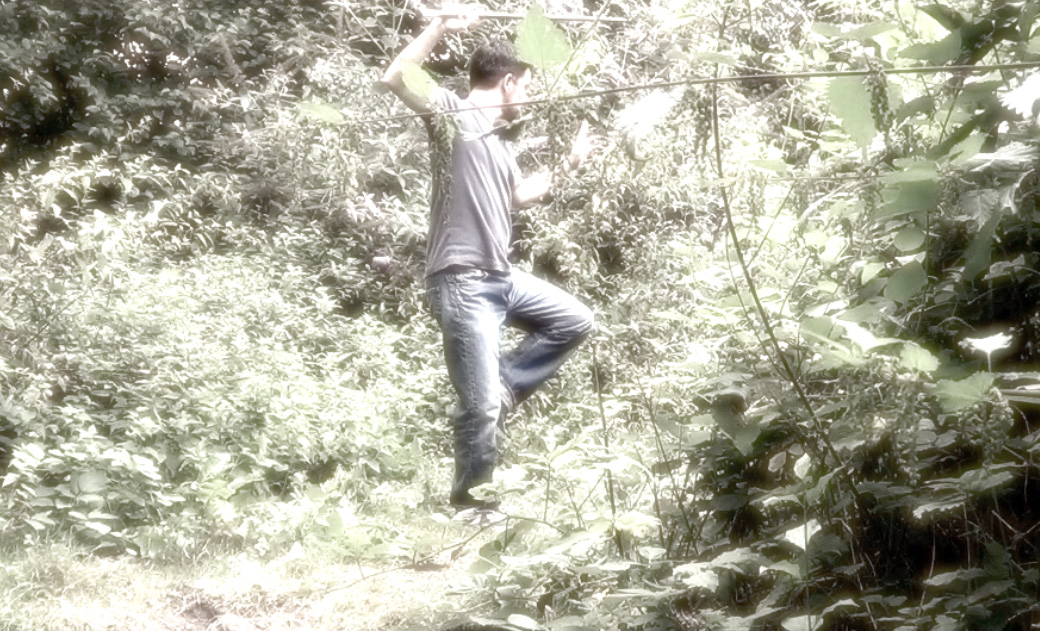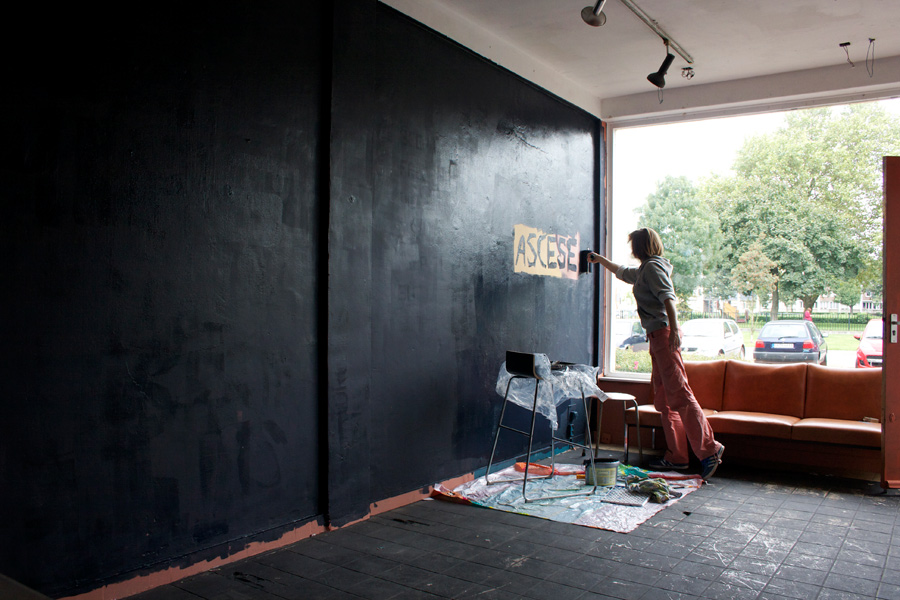 photographs
posted at 14/09/13
In Maastricht people recognize me as 'the girl that draws on beer mats'. This is indeed one of the many things I like to do.
Drawing is even better when you can combine it with dancing. The perfect party , a unique kind of party that you'd never stumble upon...
So I have decided to organize one for myself and it would be even more perfect if you come and join me!
CAFE ZONDAG FRIDAY 25.10.13 WITH DJ BASCHA ! From 22h.
Today I was in Aachen printing the flyers with Illes Strezdulla from Danyi-Ziebdruck.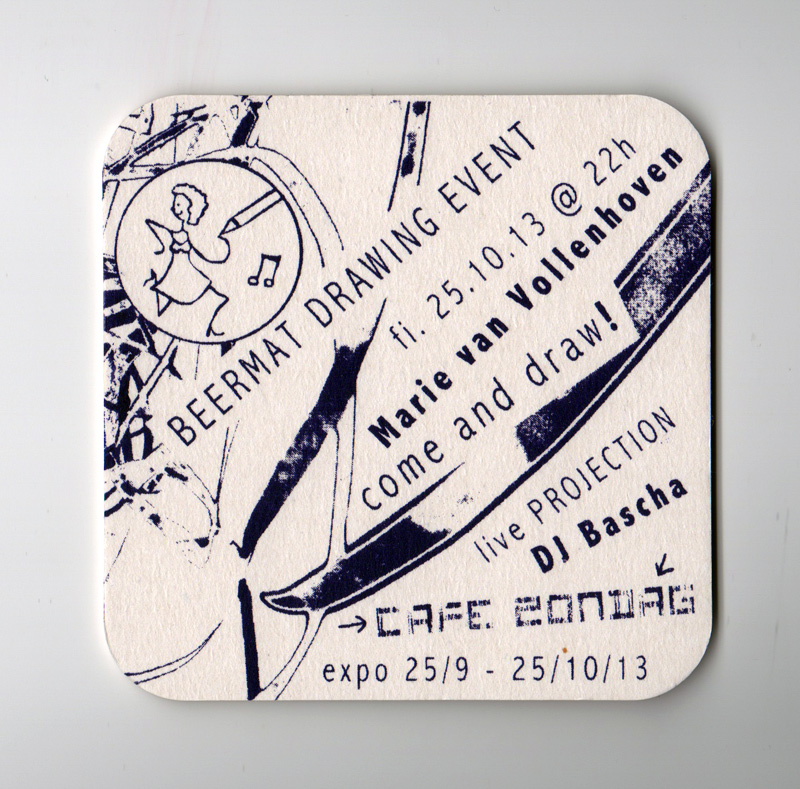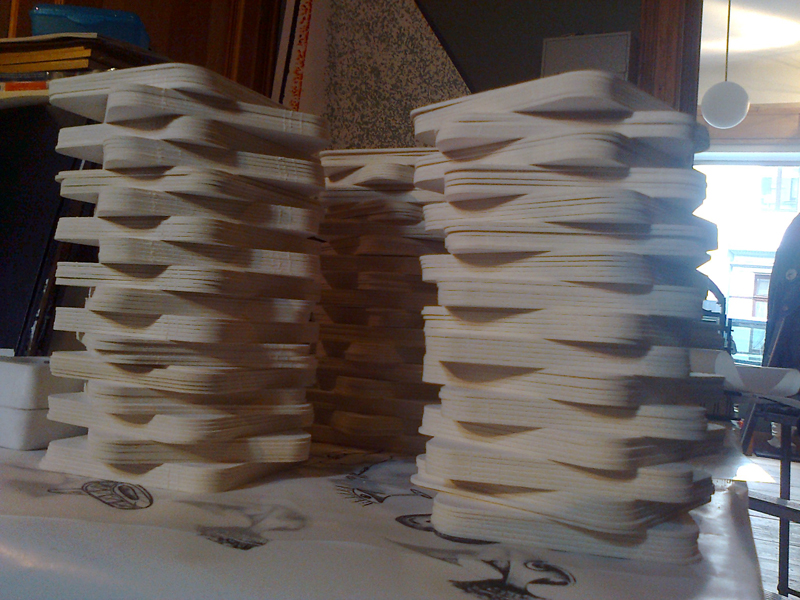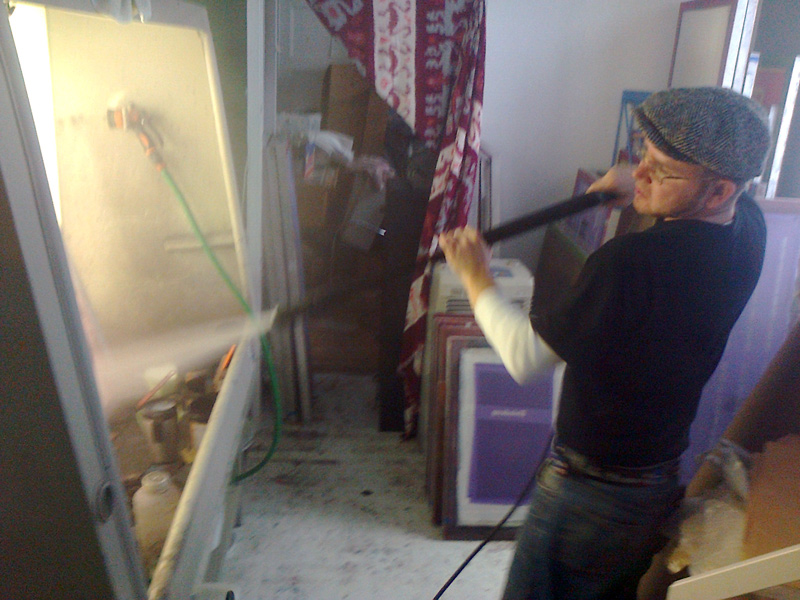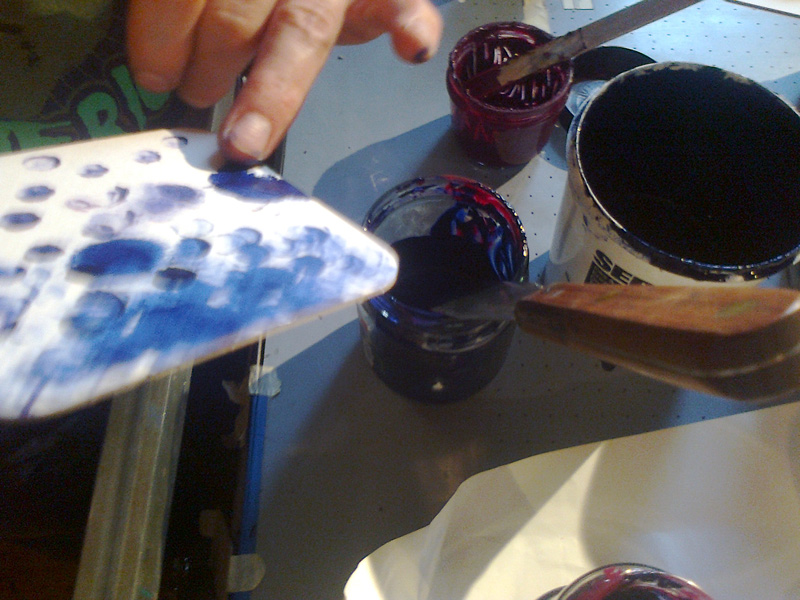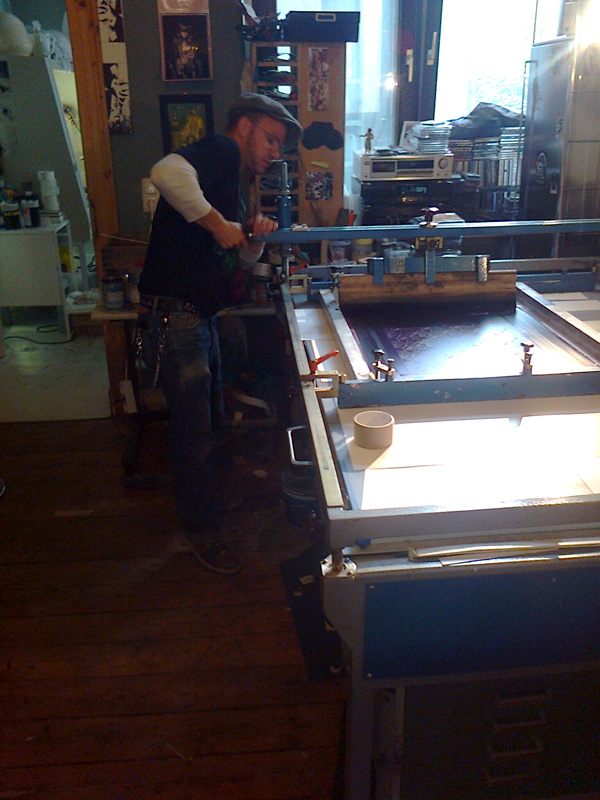 beermats
posted at 13/09/13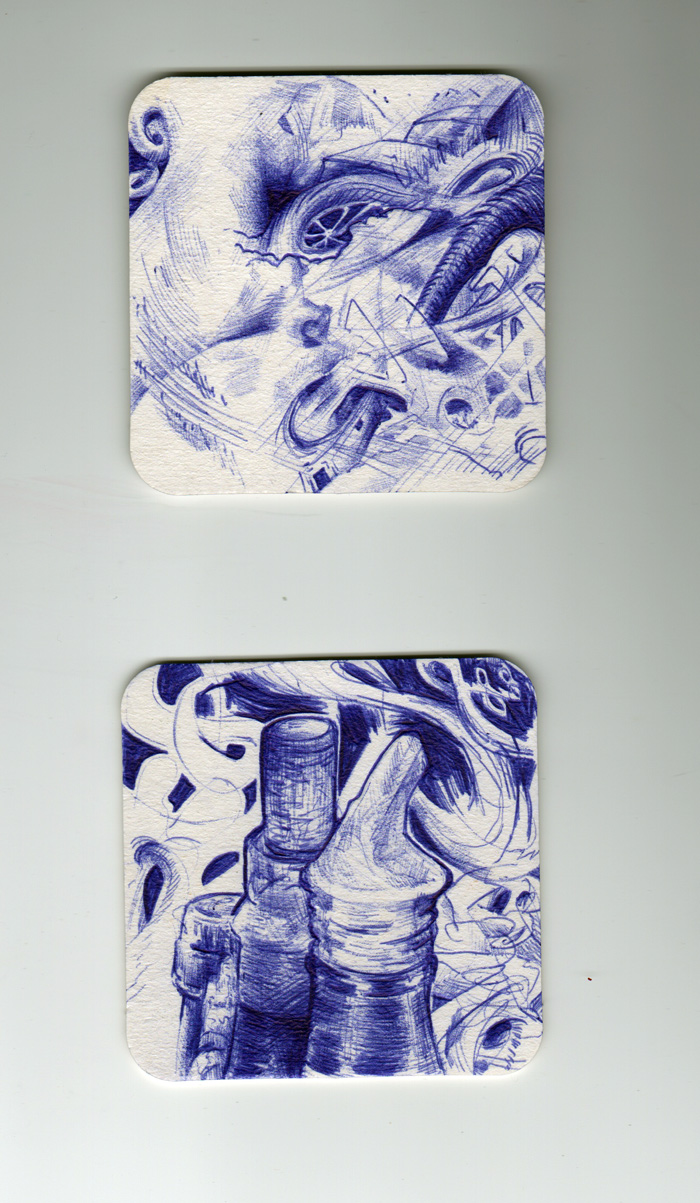 beermats
posted at 12/09/13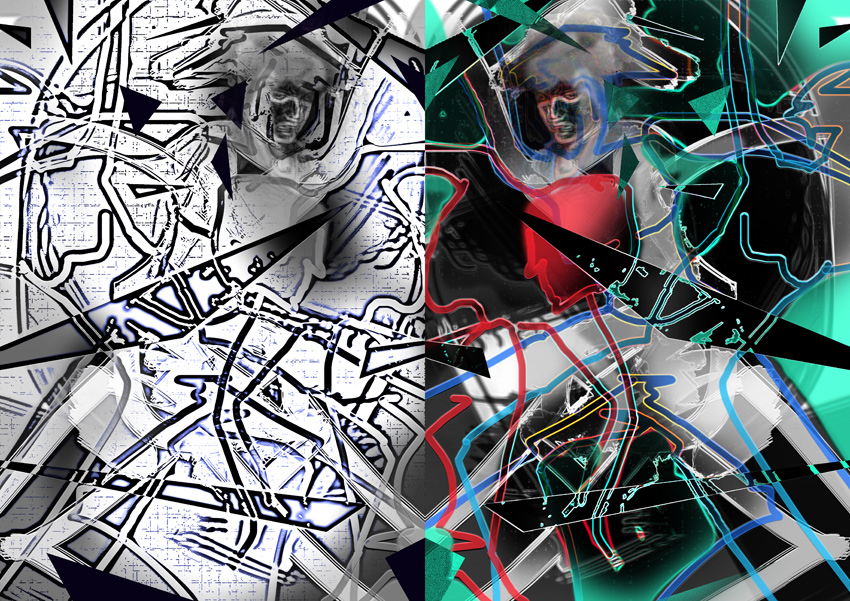 computerdrawing
posted at 10/09/13
Live drawing and visuals with Lesoir @ Bruis last sunday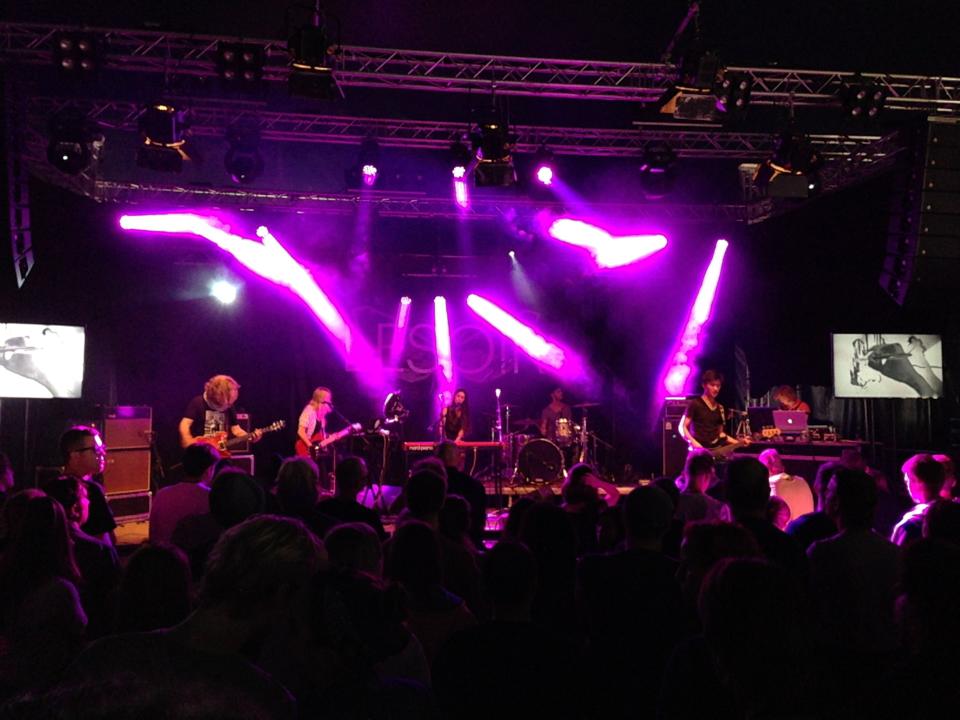 photograph
posted at 06/09/13
Old school photography of Maastricht and surroundings:
Scenes Connected 2013, The Mad Trist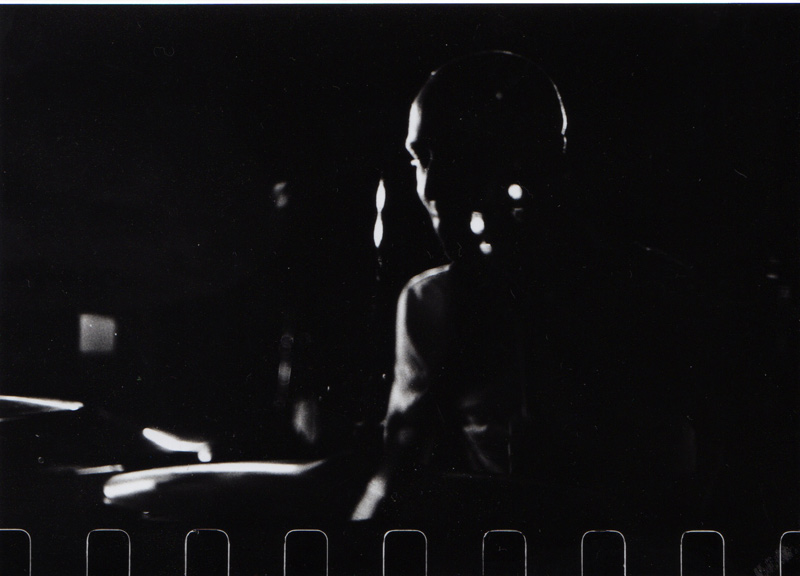 Scenes Connected 2013, Charlotte Fisser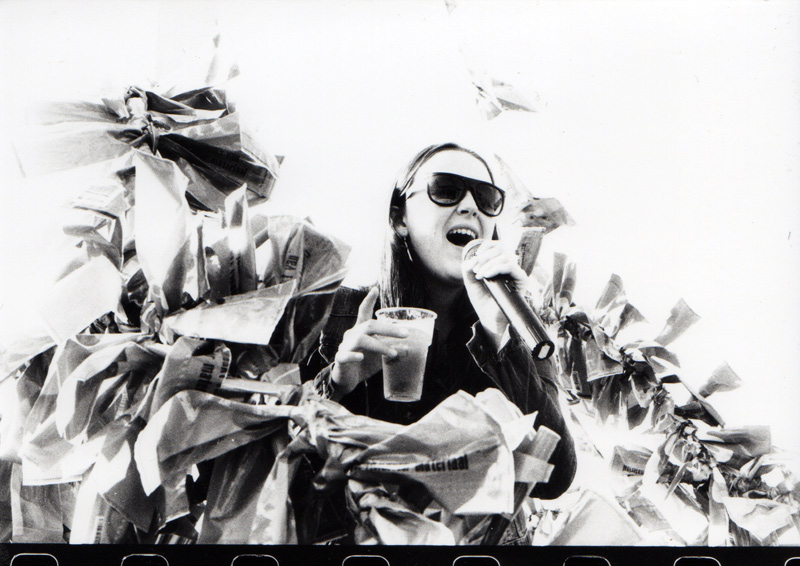 Scenes Connected 2013, DJ.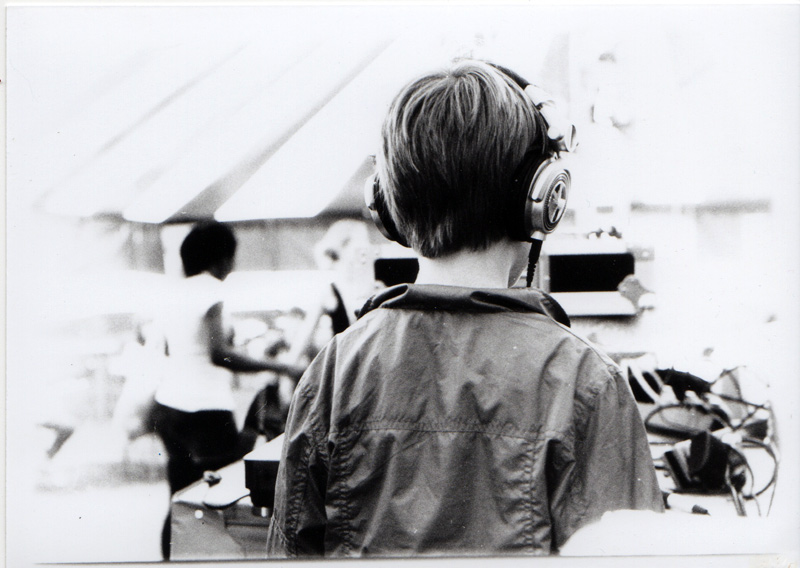 Scenes Connected 2013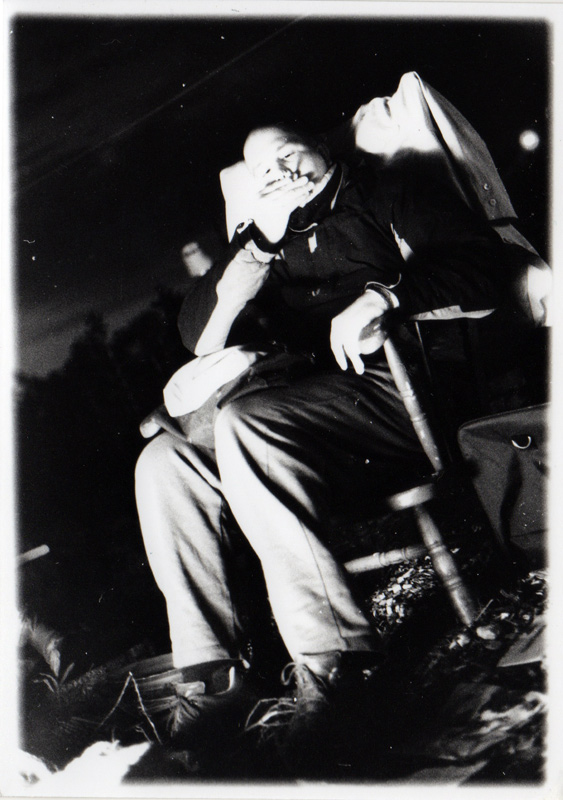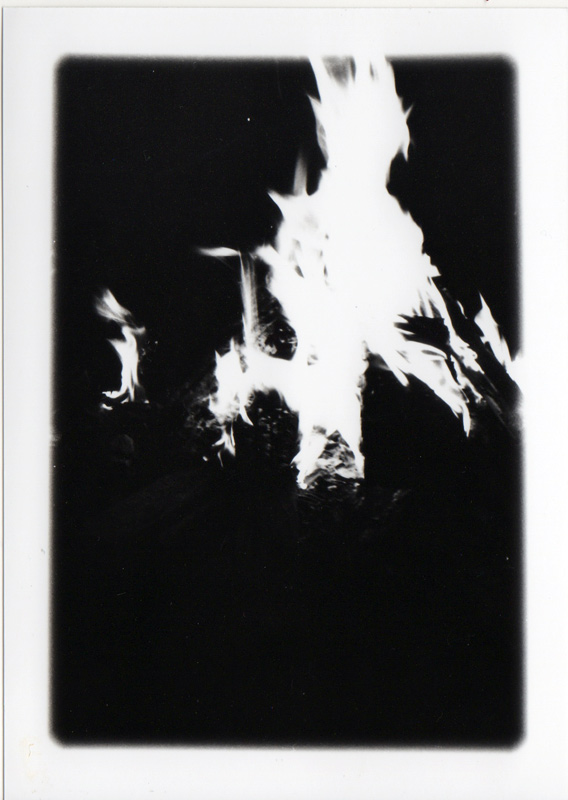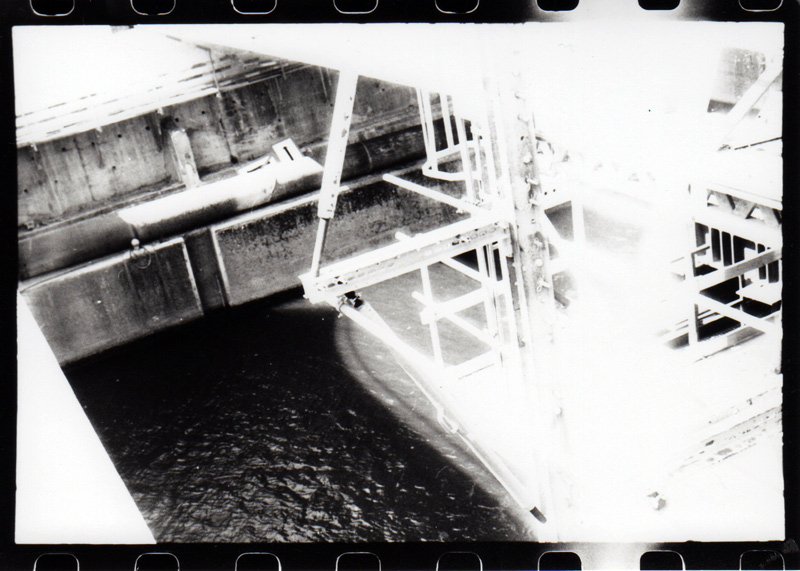 Enci, Maastricht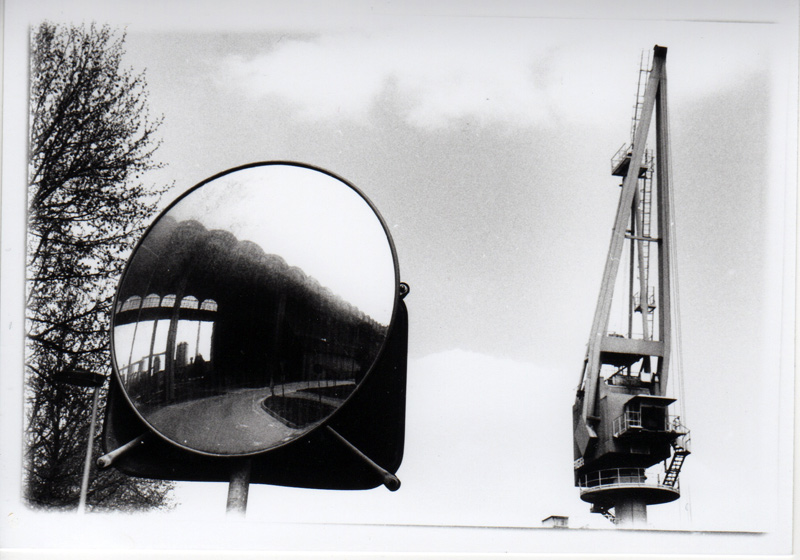 Ingo Dassen from Lesoir @ the Muziekgieterij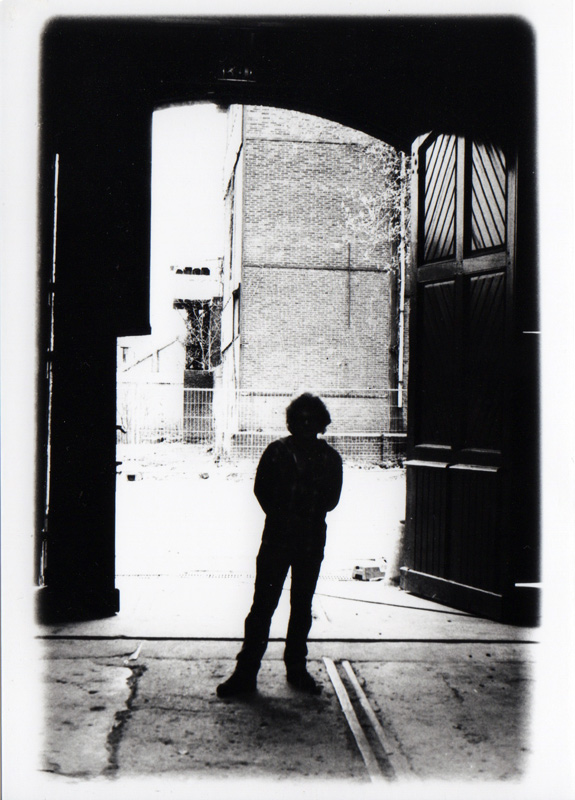 The Neighbours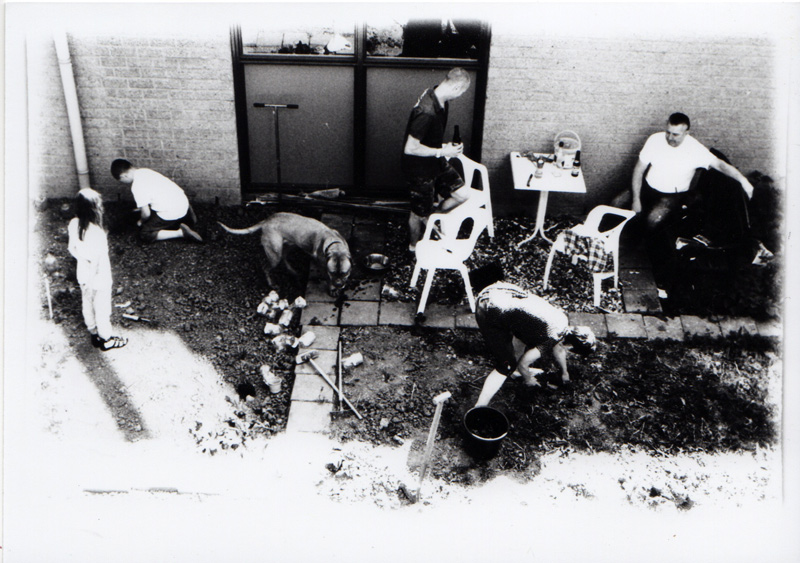 Sophie de Loos @ Toneelacademie Maastricht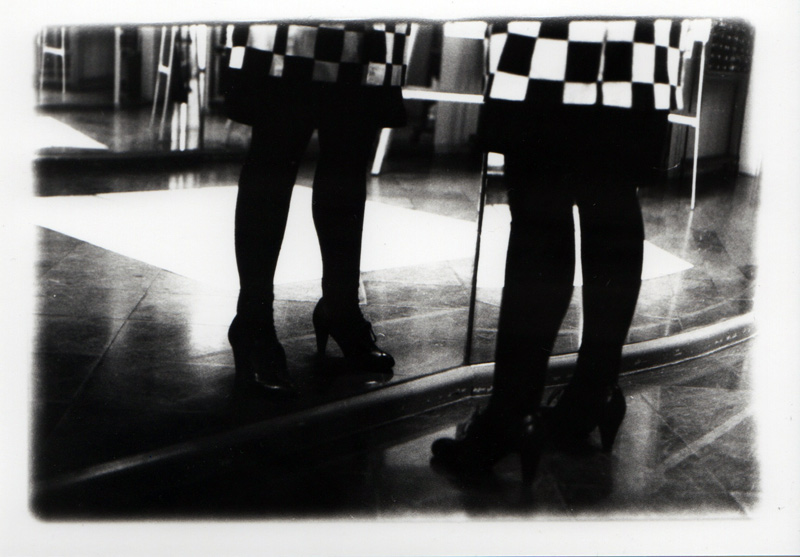 analogue photographs
posted at 04/09/13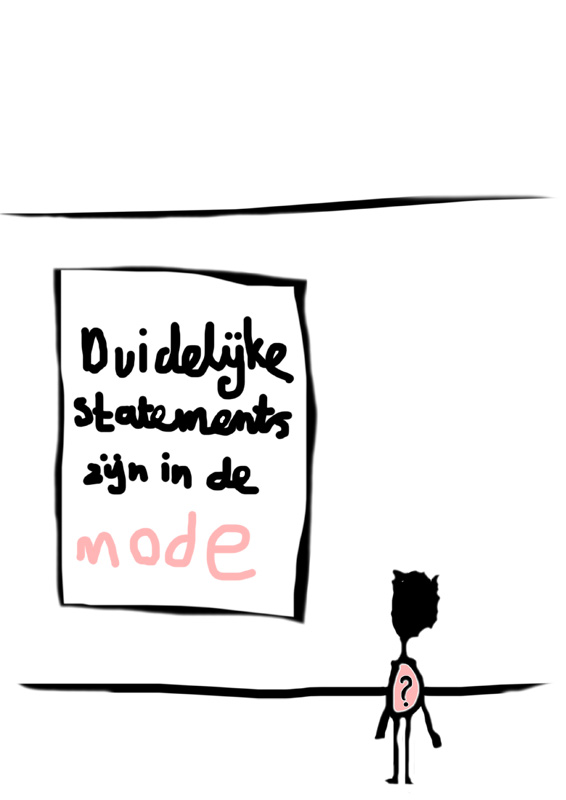 computerdrawing
posted at 03/09/13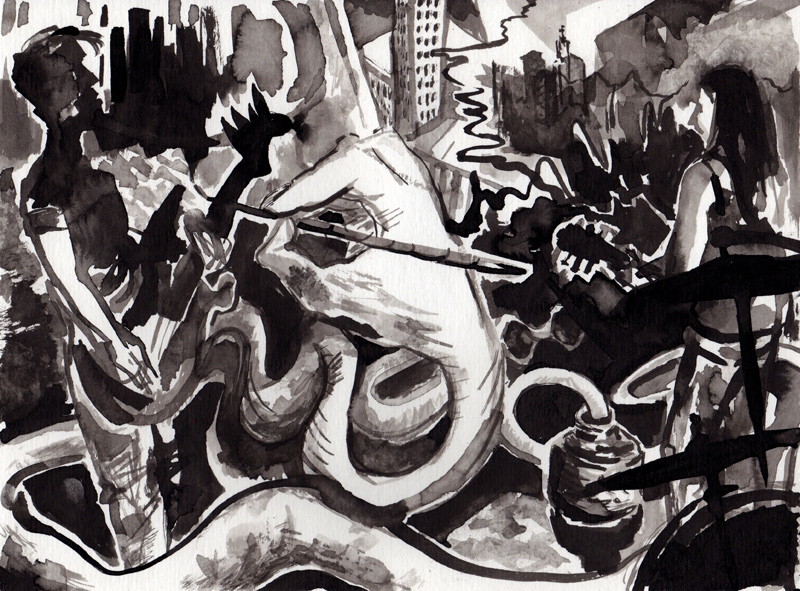 A4
posted at 02/09/13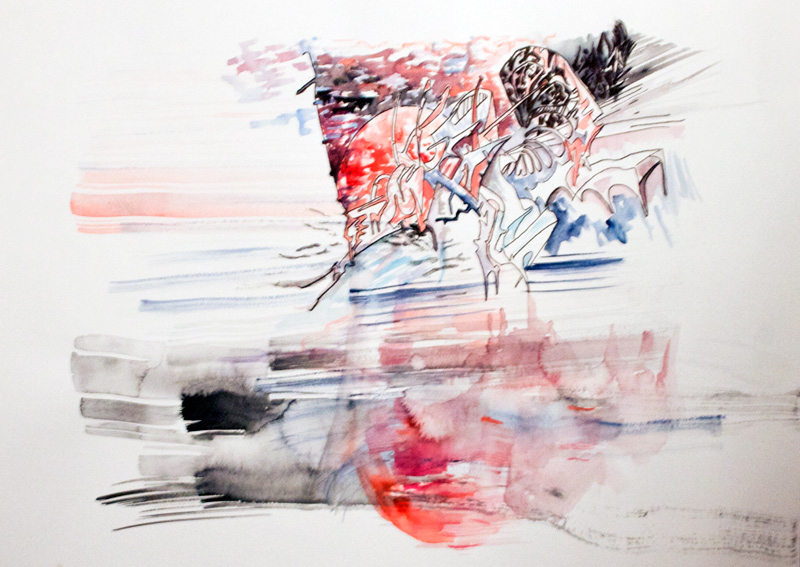 A3
posted at 01/09/13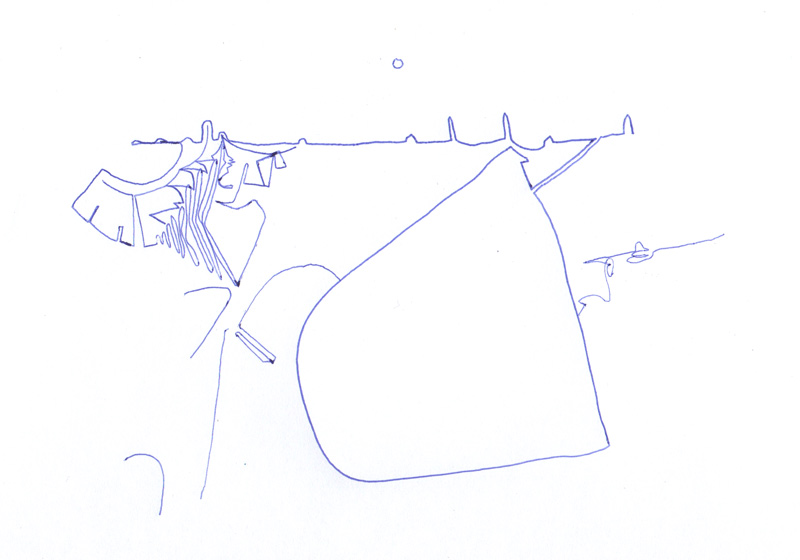 A5