www.dailydrawing.nl
Artist: www.marievanvollenhoven.nl
July 2014
posted at 30/07/14
Last week I have been working with composer/musician Marc Alberto and with dancer/choreographer Uri Eugenio on a theatral performance with dance, music and visual art.
We are researching the subject of infinity and we try to personify this abstract matter.
Here are some photographs of the process.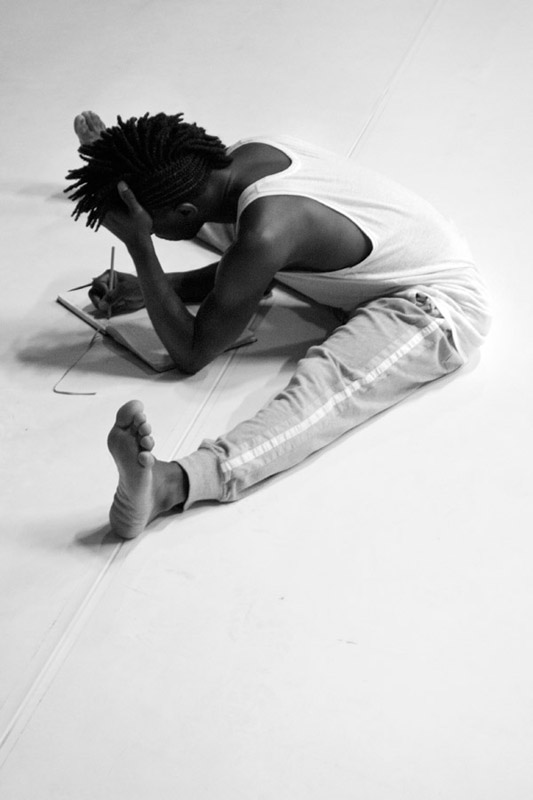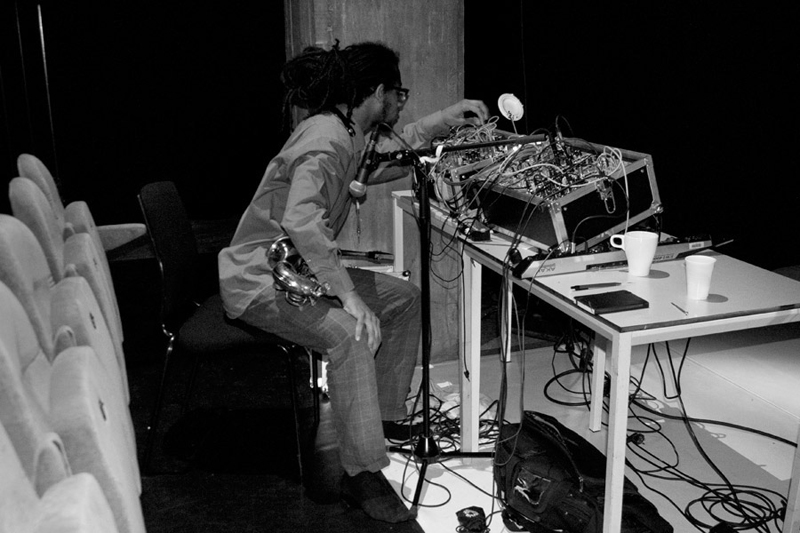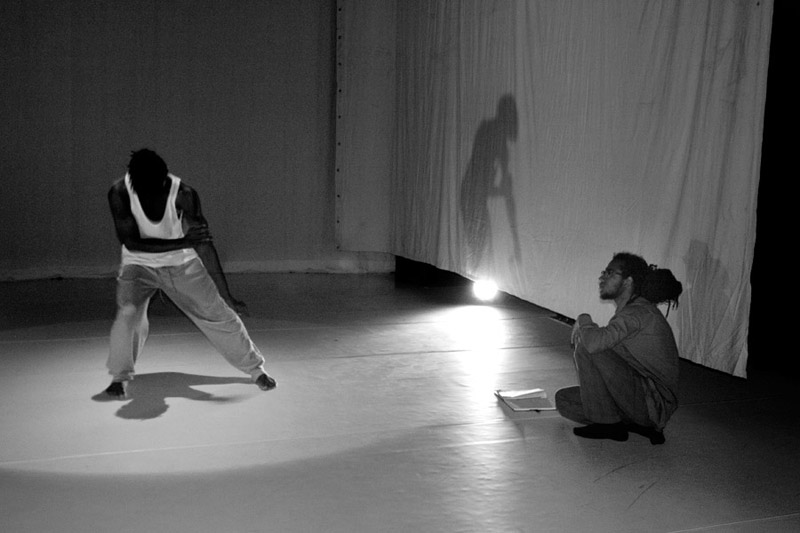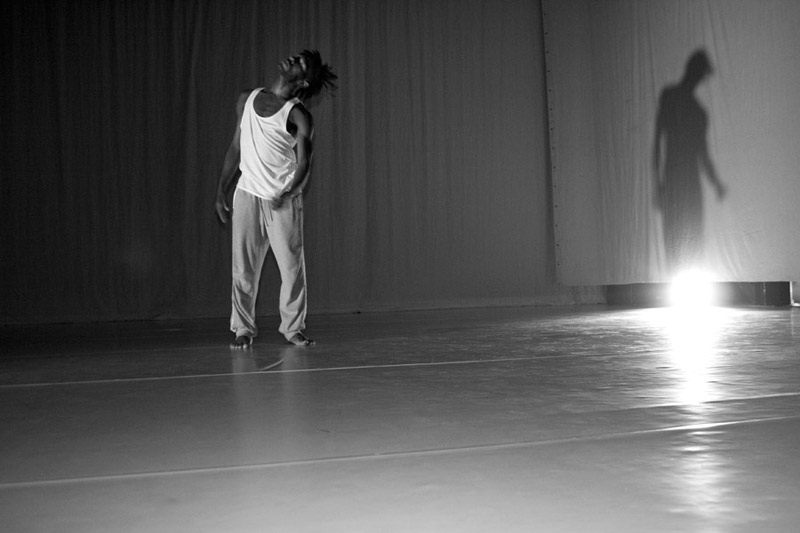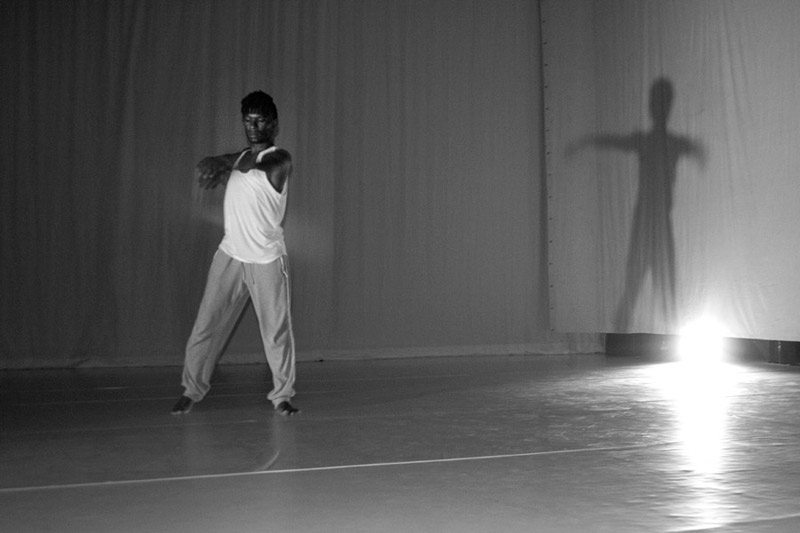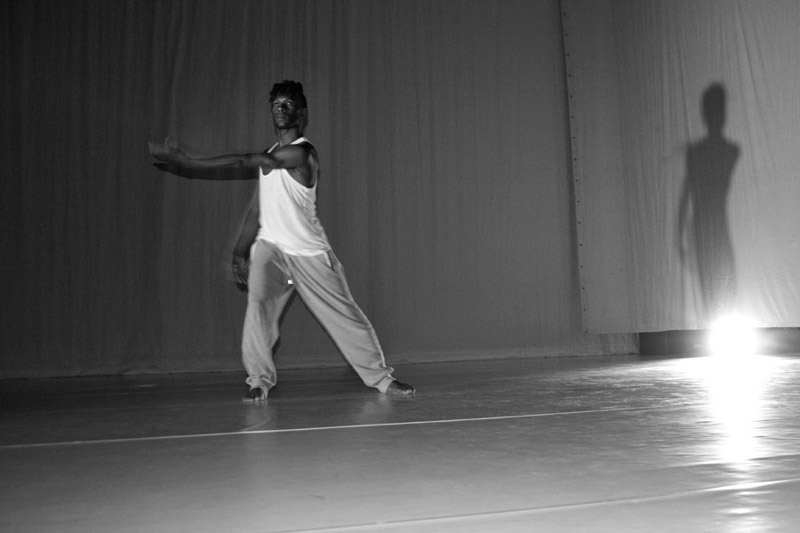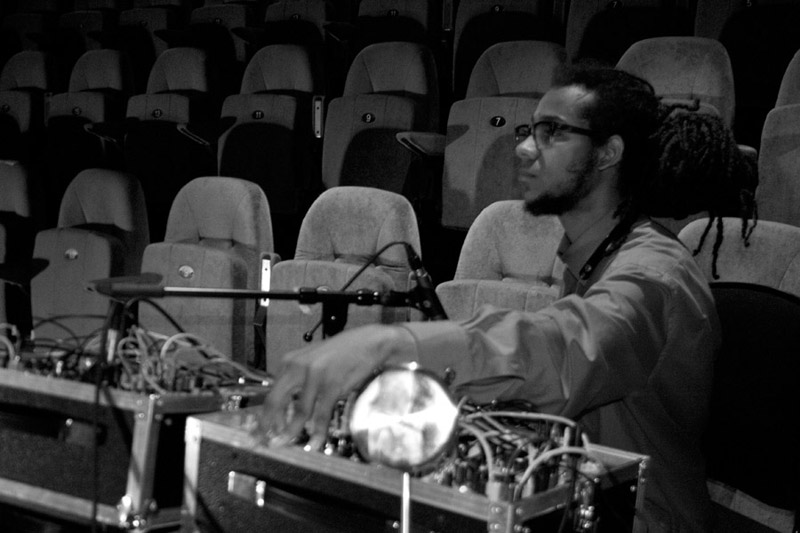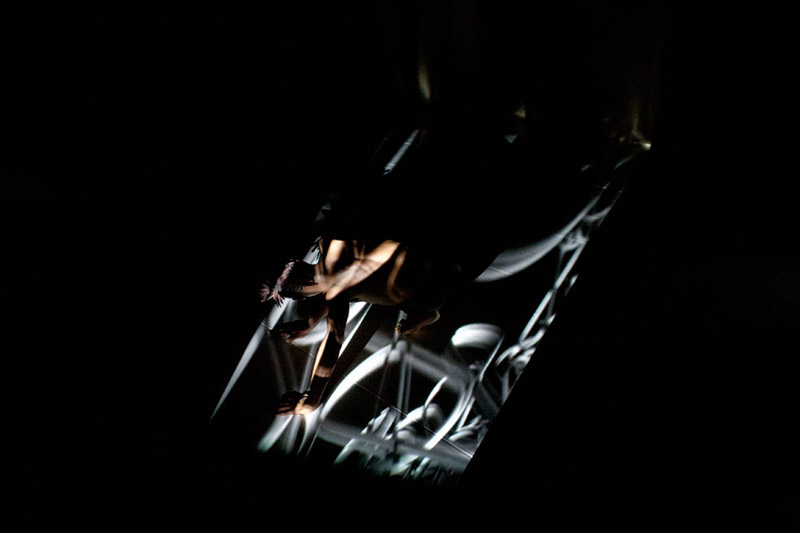 posted at 26/07/14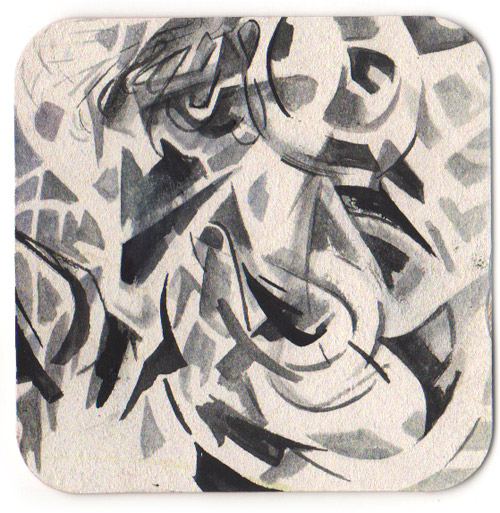 beermat
posted at 20/07/14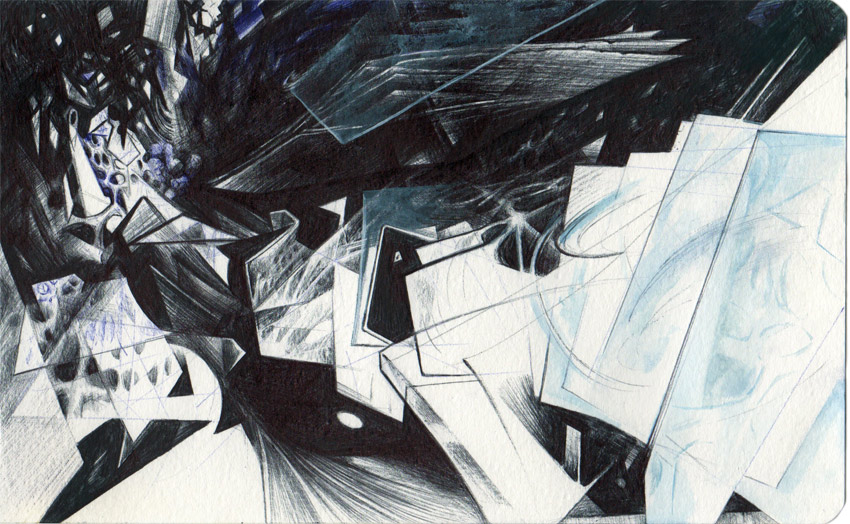 21 x 13,5 cm
posted at 13/07/14
@ W139, Warmoestraat, Amsterdam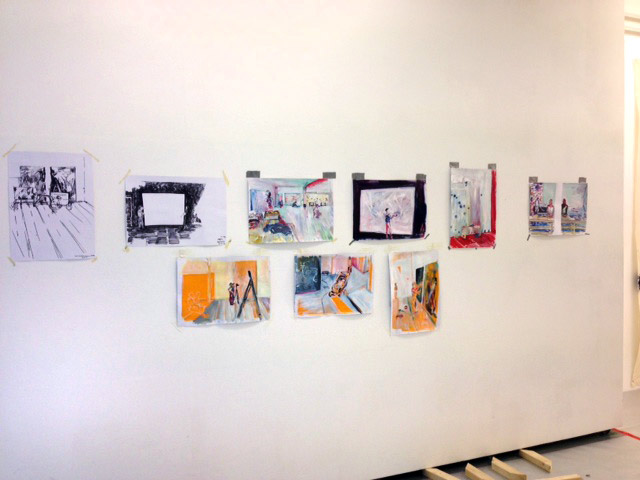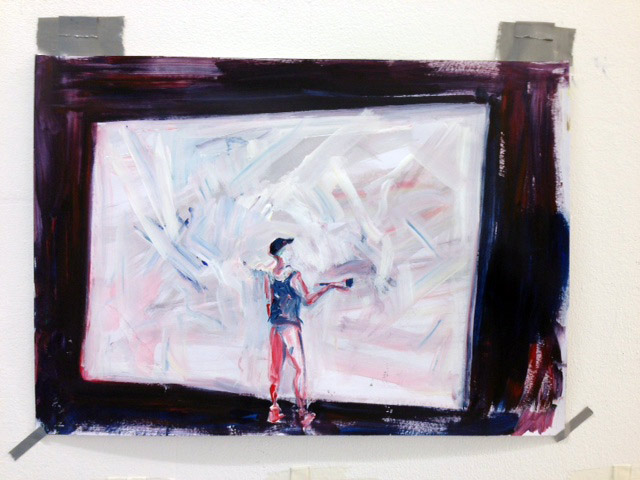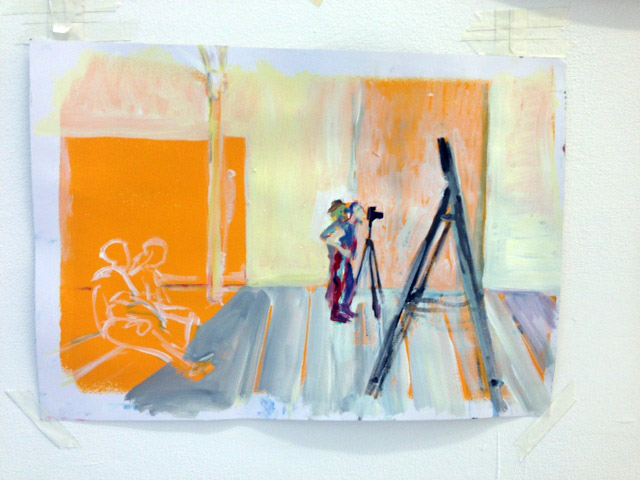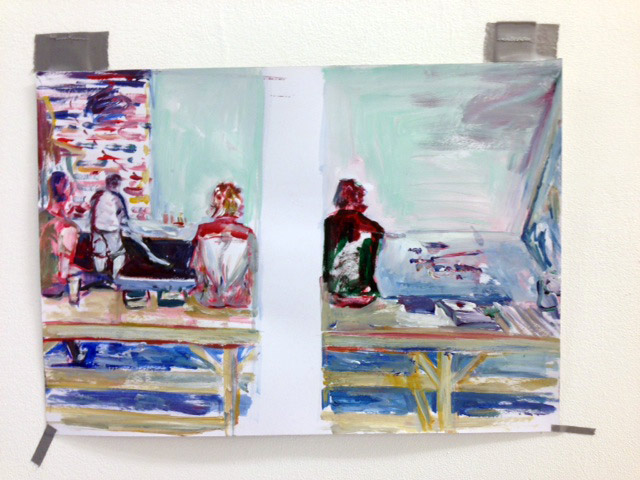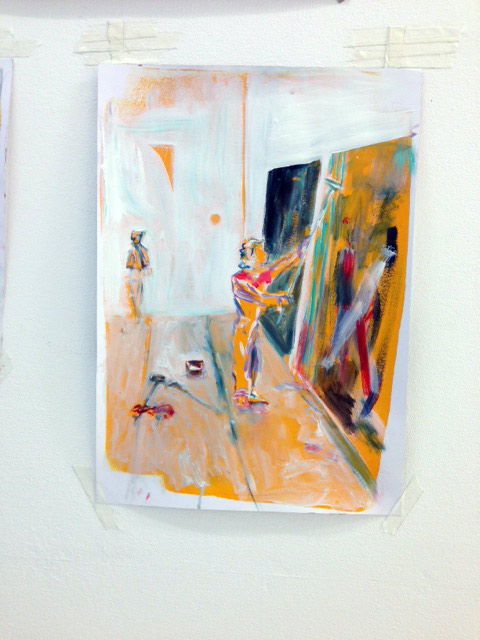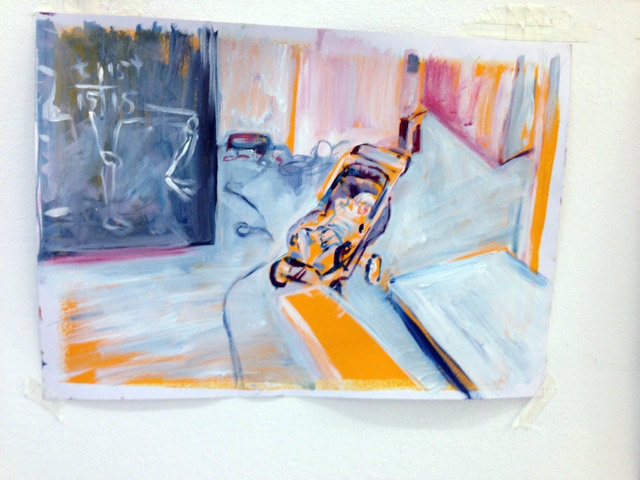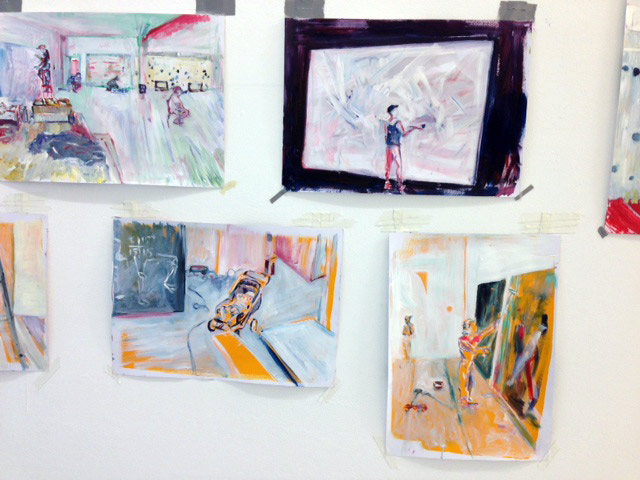 paintings and drawings: a3
Tasty food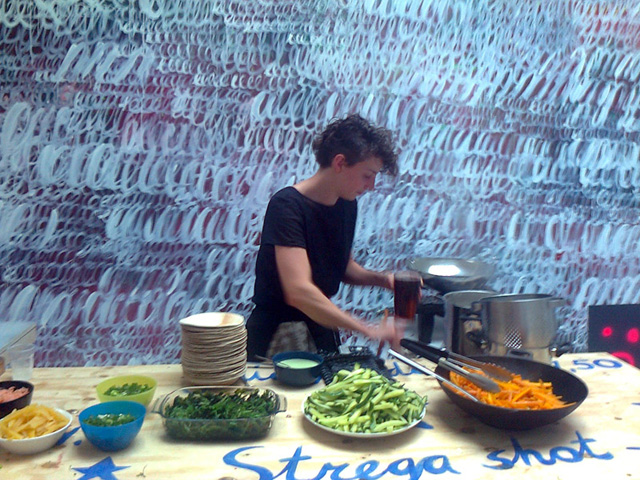 Lively conversation with Rudi Klomp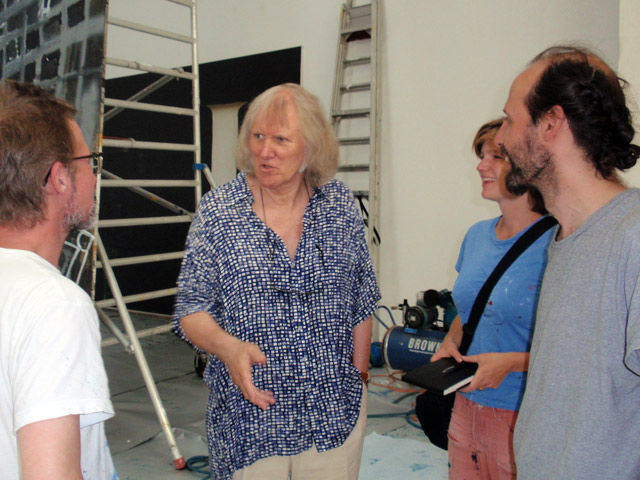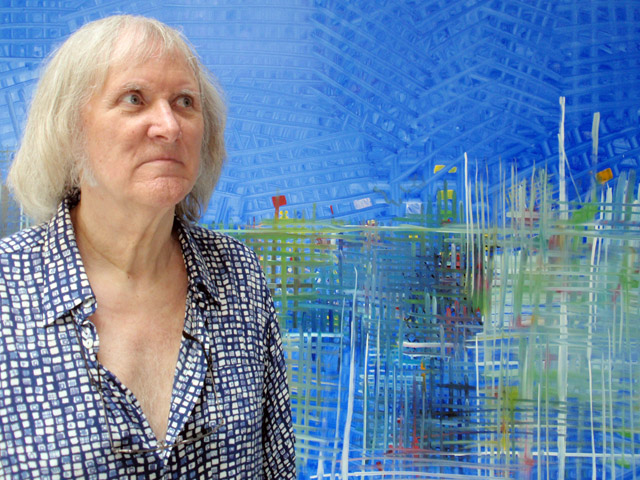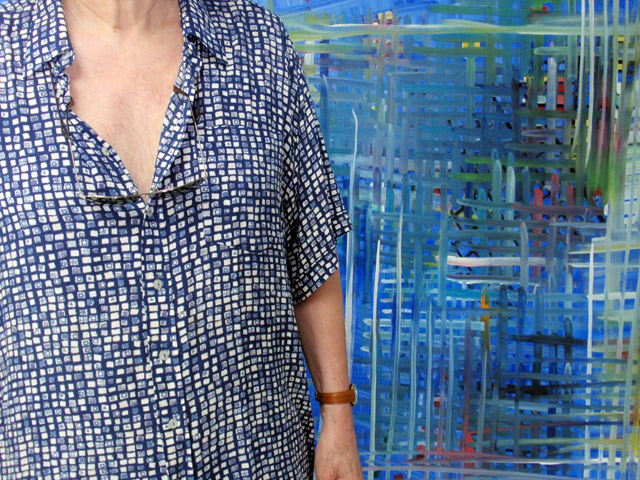 posted at 03/07/14
@ W139, Warmoestraat, Amsterdam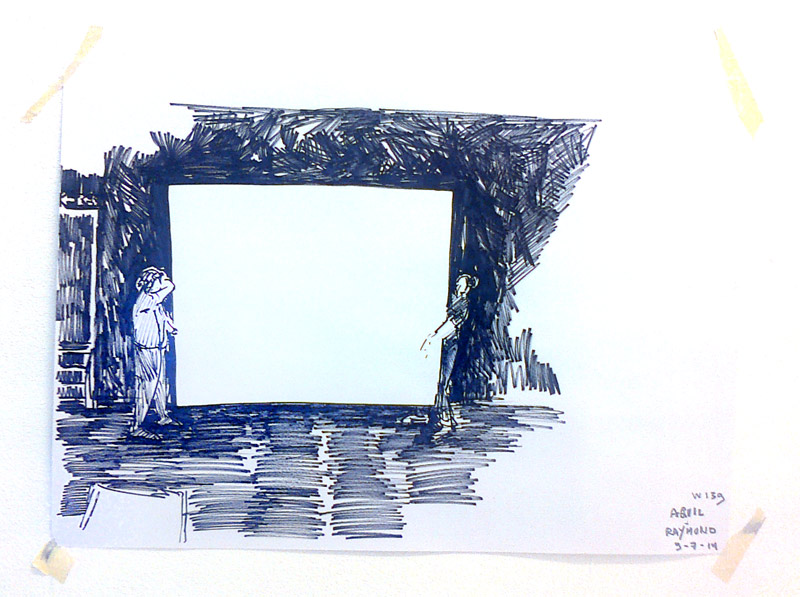 a3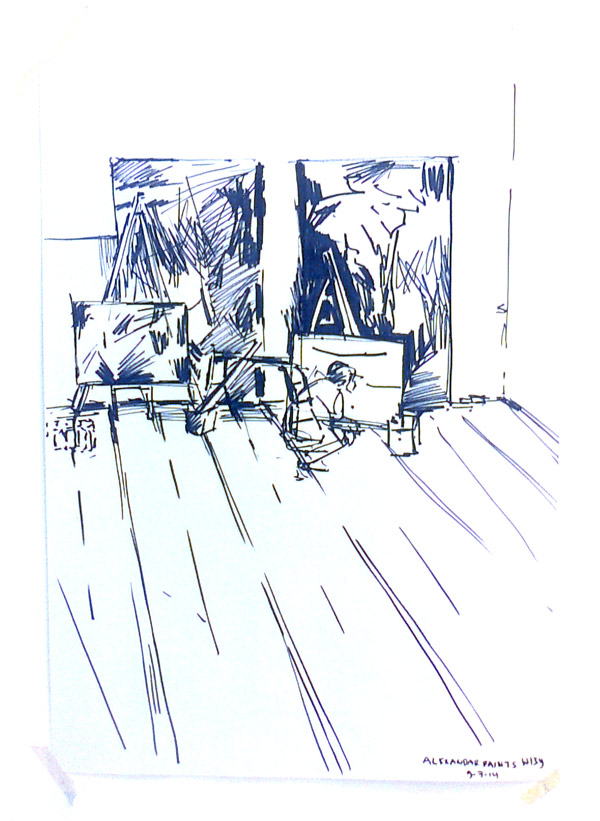 a3
Soccer/painting performance by Raymond Cuijpers
(photographs by me)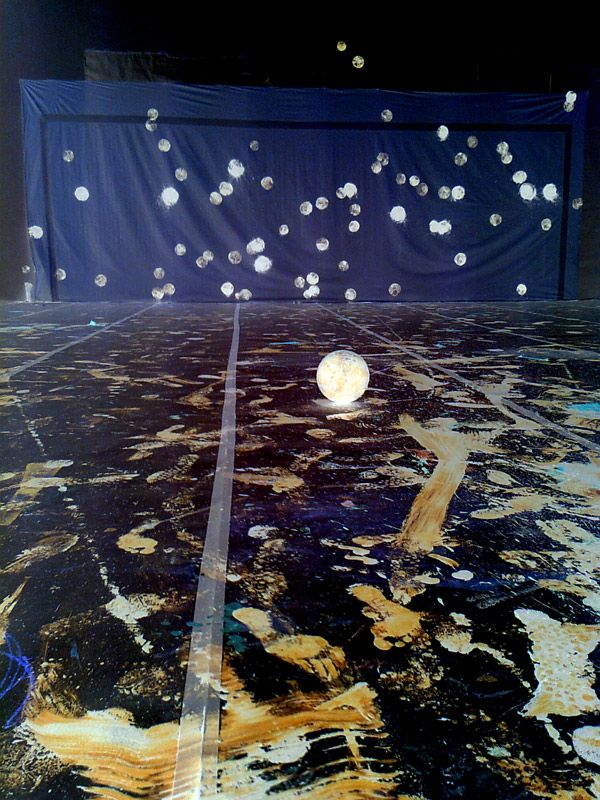 posted at 03/07/14
@ W139, Warmoestraat, Amsterdam
Photographs by Aquil Copier: www.aquilcopier.nl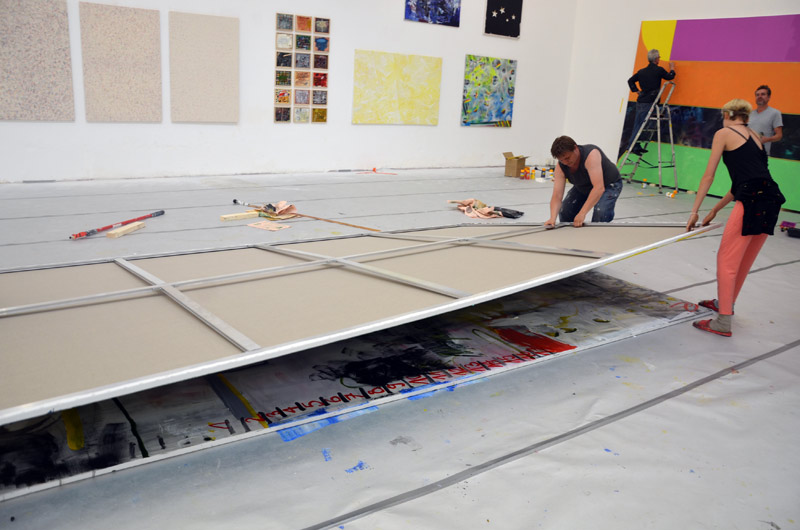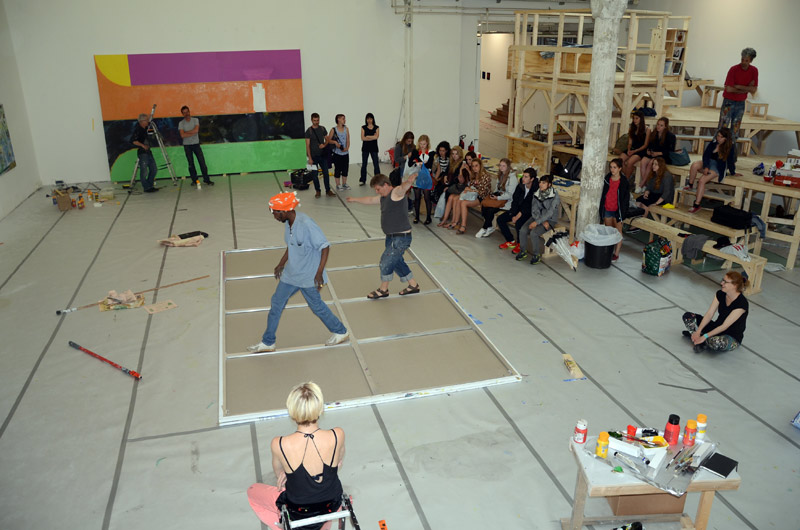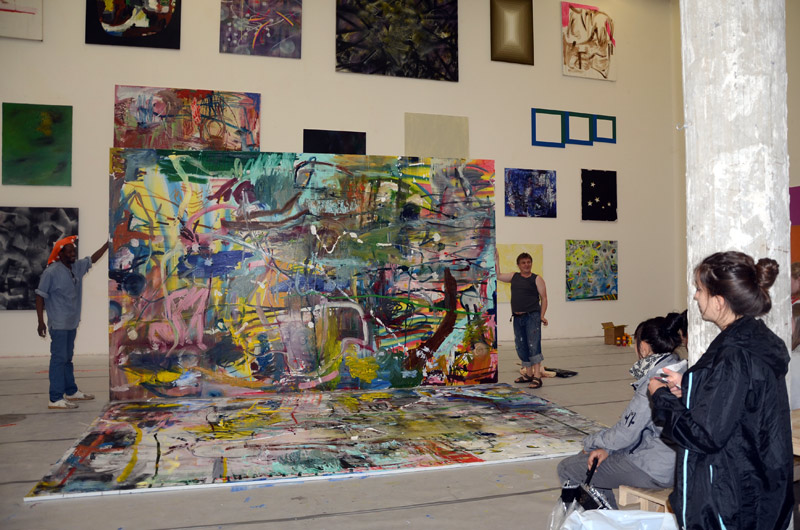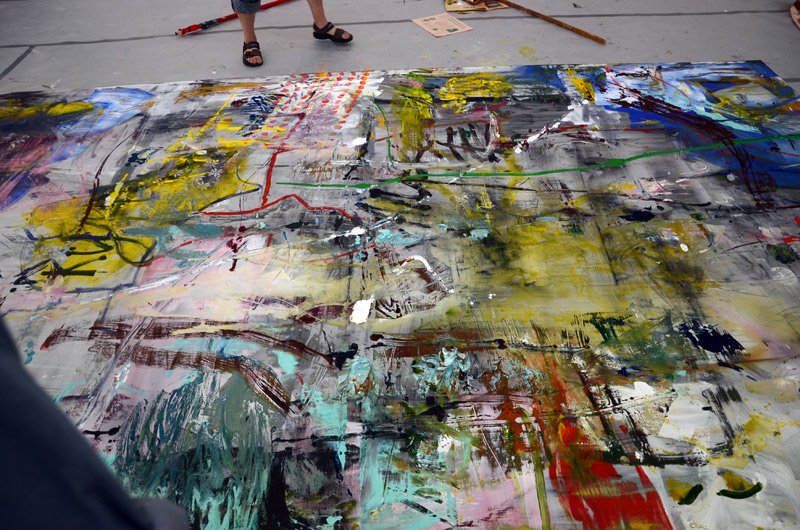 posted at 03/07/14
Tomorrow friday OPENING 21.00h @ W139, Warmoestraat, Amsterdam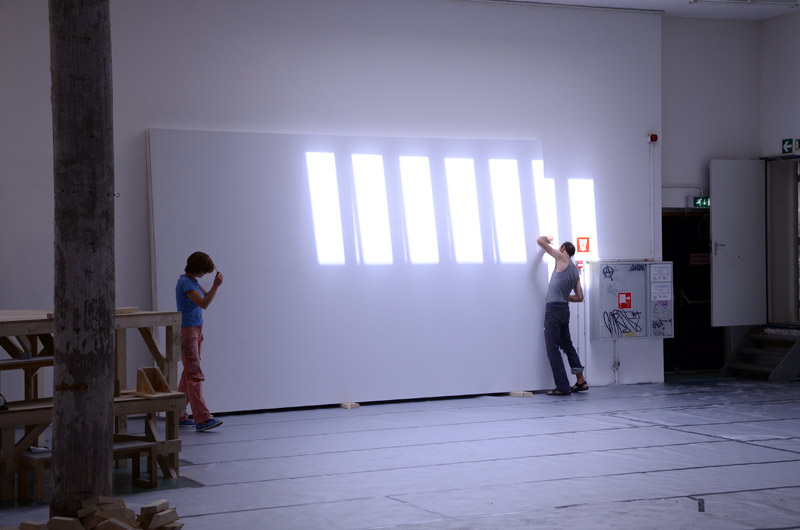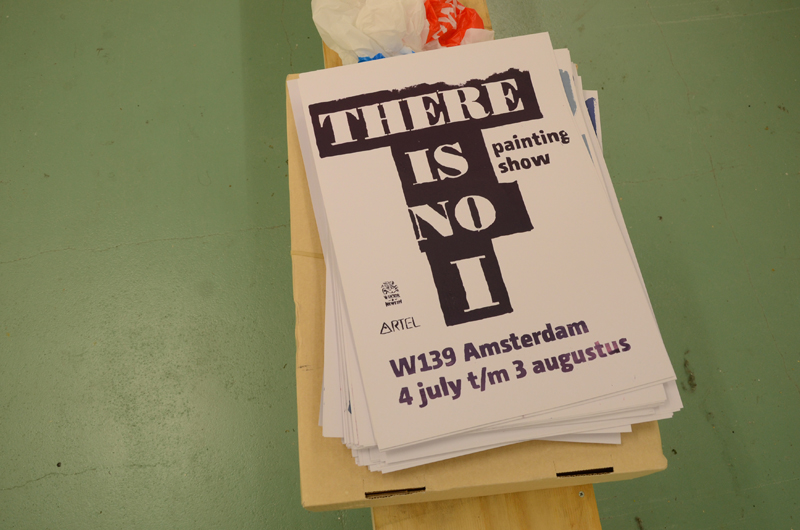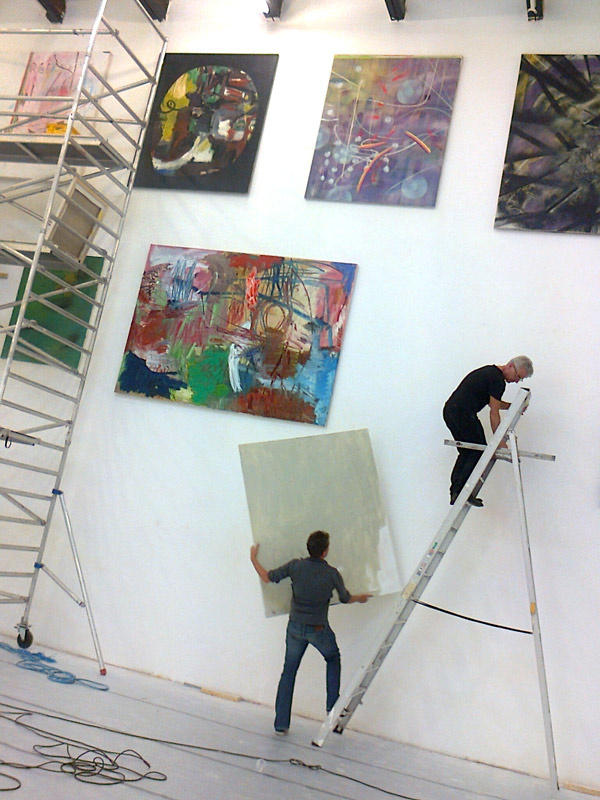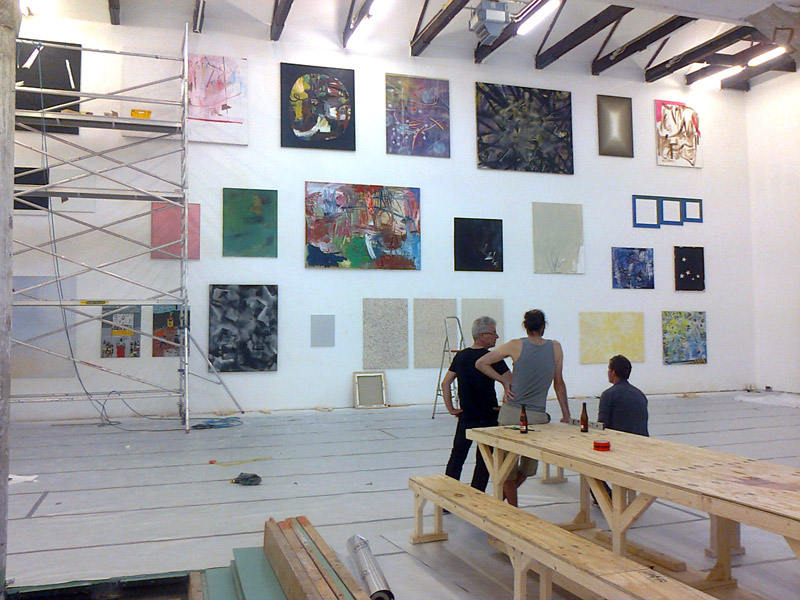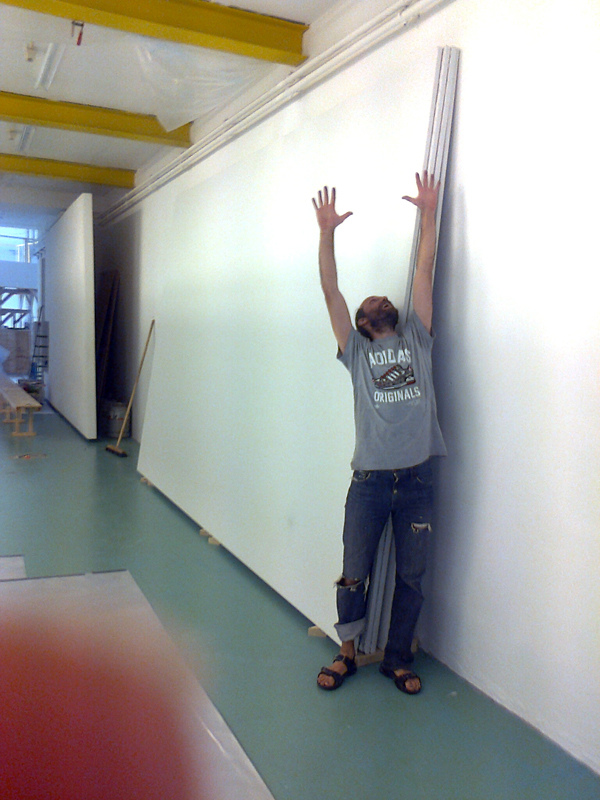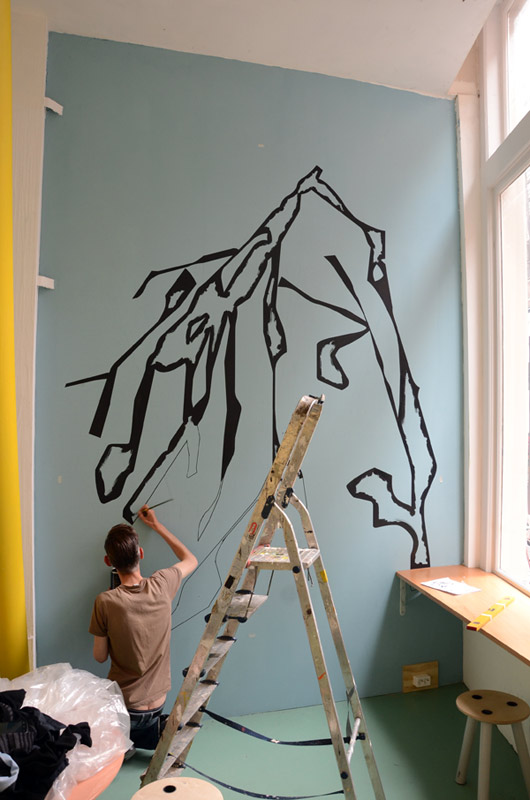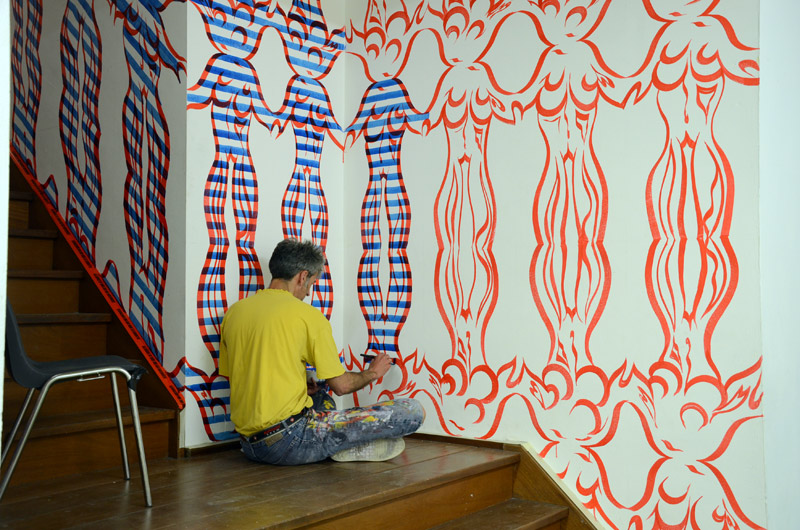 wallpainting by me:
posted at 02/07/14
I was on the long list for the Dutch Royal awards for modern painting (Koninklijke schilderprijs) with two paintings.
I didn't make it to the shortlist / exhibition though. And I wonder why ?
Because, when I came to this shed full of dust, packed with the paintings of 62 other artists, I just saw so many things that had been painted before.
"New Nature, nature too" and " Memory of Development" sadly didn't make a big impression on Tjebbe Beekman, Hans den Hartog Jager, Iris Kensmil, Jan van der Ploeg, Hedwig Saam, Benno Tempel and Esther Tielemans.
Better luck next year!
Ps. If you would like some more information about these two paintings please feel free to send me an email in Dutch or English.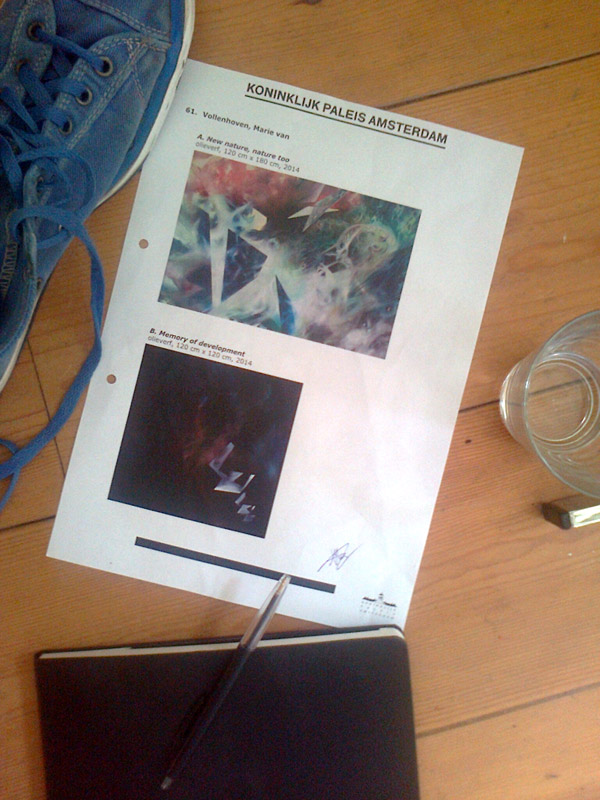 http://en.wikipedia.org/wiki/Salon_des_Refusés