www.dailydrawing.nl
Artist: www.marievanvollenhoven.nl
October 2015
posted at 27/10/15
Today was a fun day for me.
Last couple of weeks I have been making drawings for a theatre show called 'TERROR'.
Which is definitely not about fun, but about a heavy moral dilemma and our justice system.
You should really check it out if you are able to understand German.
So besides dark philosophical matter, the fun part was that I finally got to see what my small (a4) drawings looked like, enlarged on stage.
Stage design by Esther van de Pas > site
Beneath are also two nice pictures of the director, while she is explaining things in effective visual language.
Inszenierung by Elina Finkel > site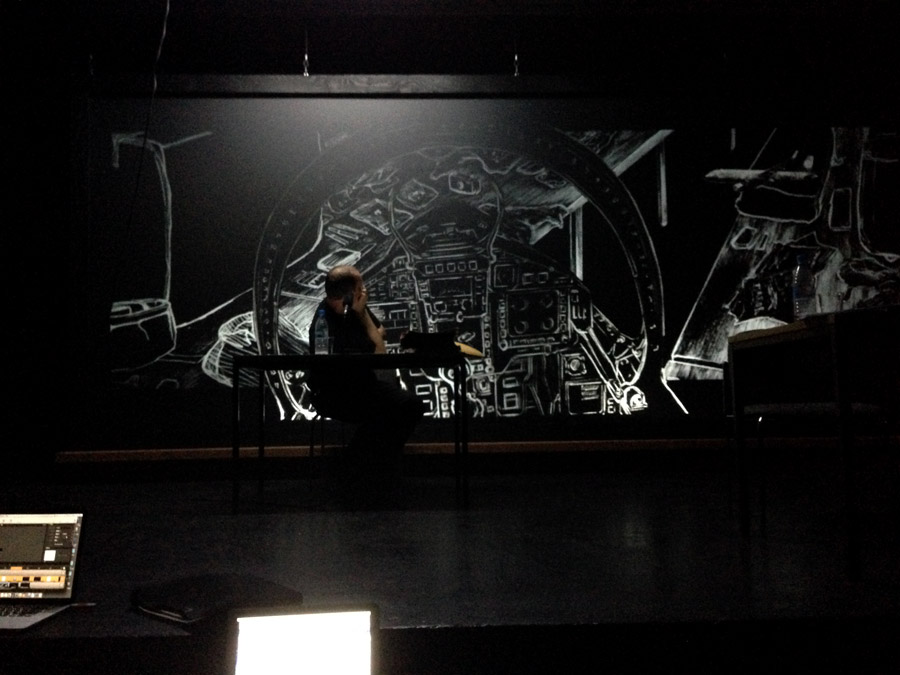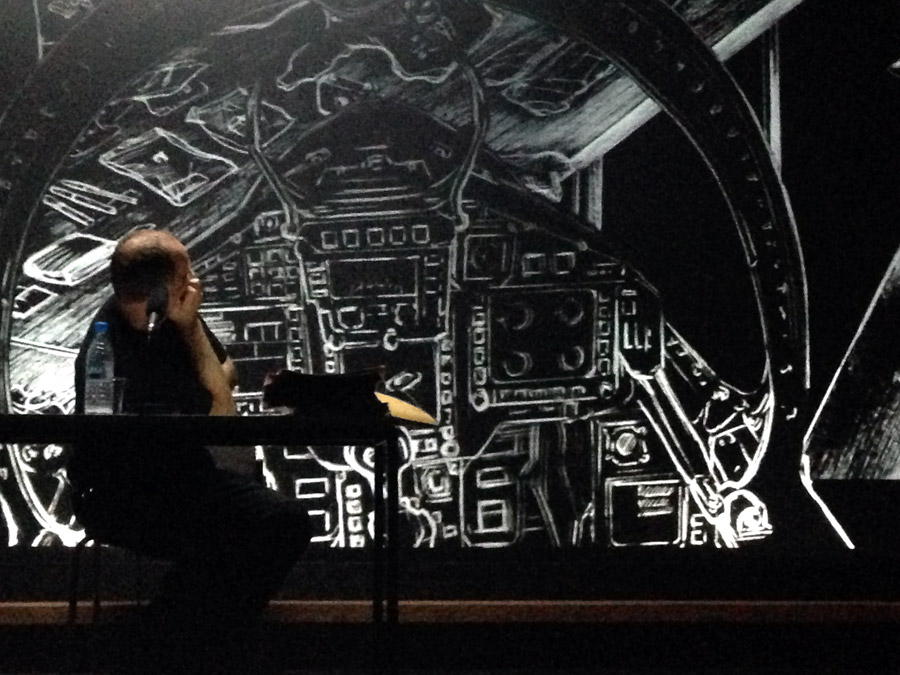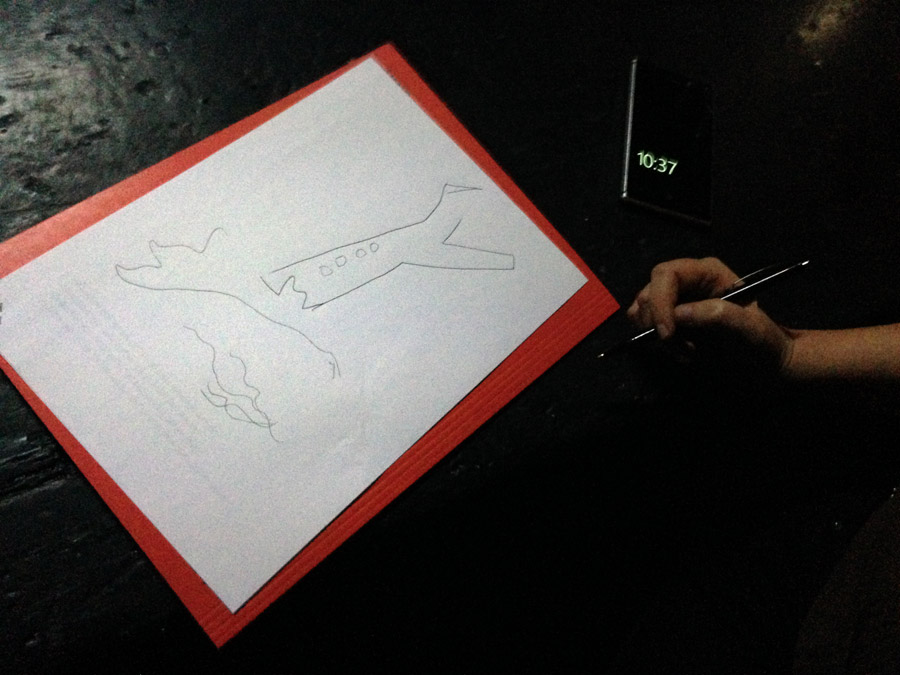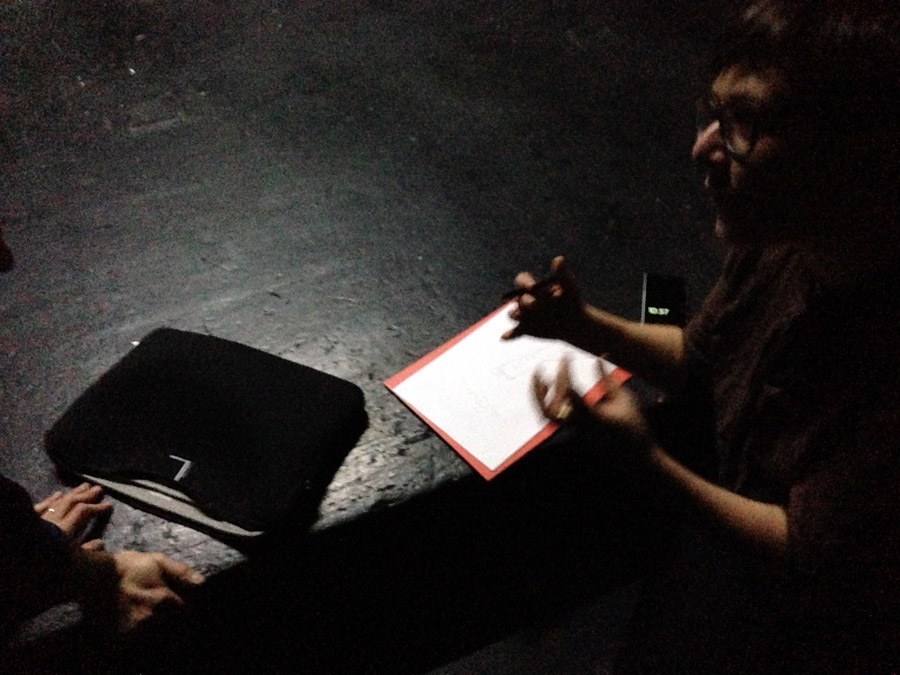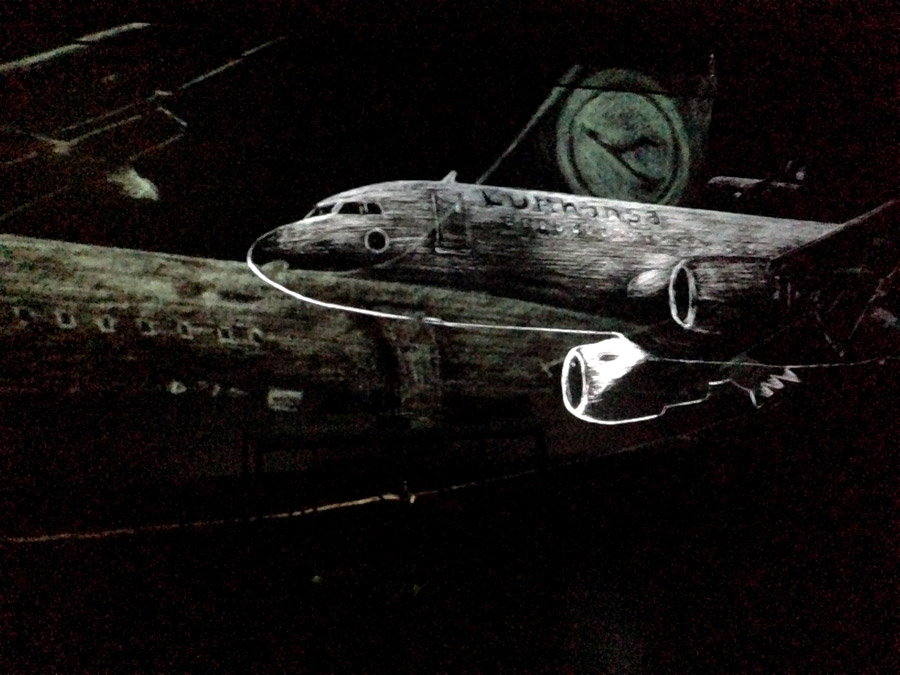 a4 drawings, inverted projections
posted at 26/10/15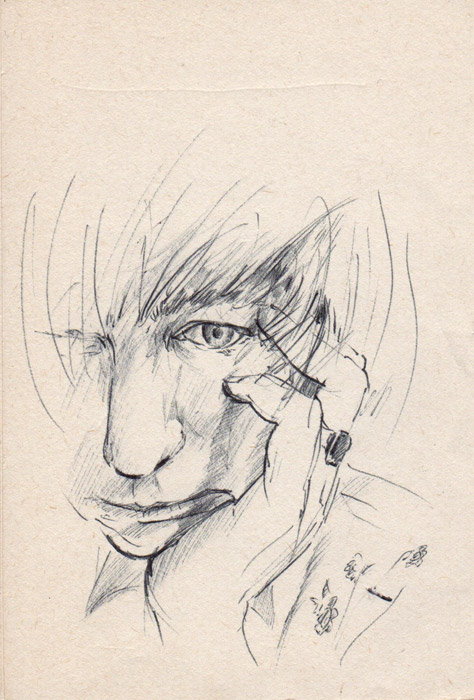 a6
posted at 22/10/15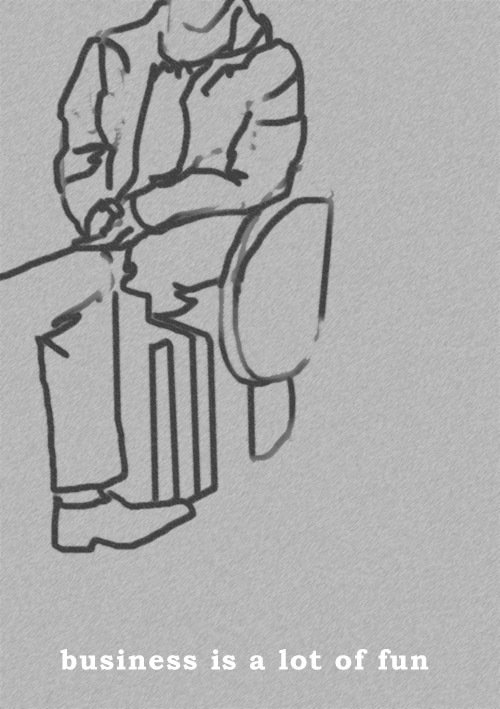 computerdrawing
posted at 19/10/15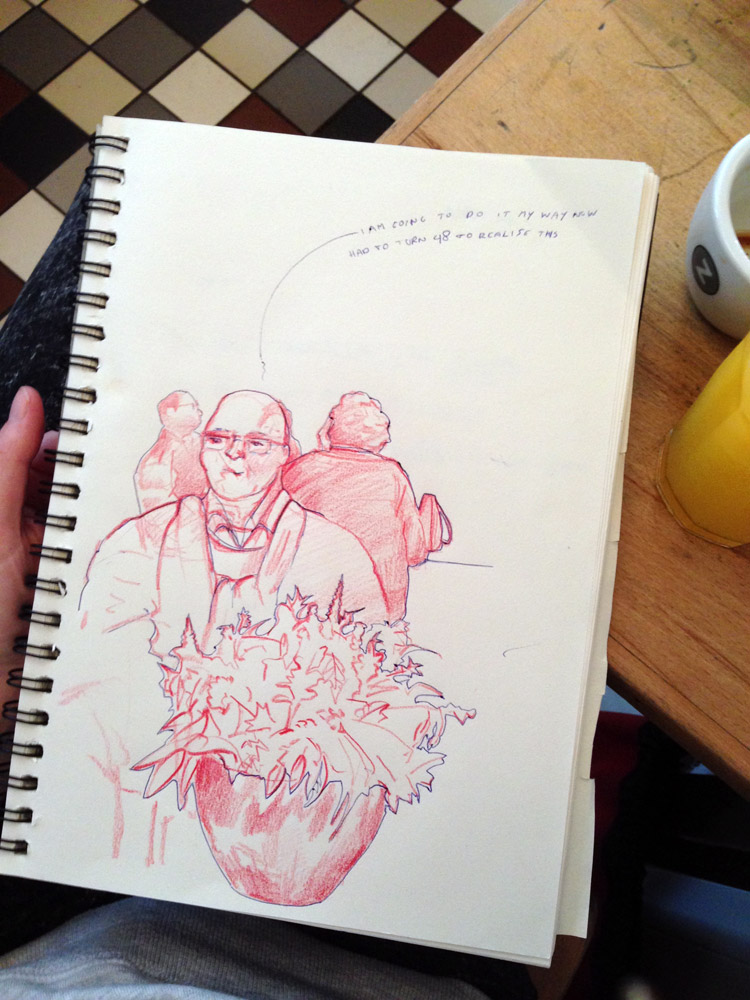 a4
posted at 16/10/15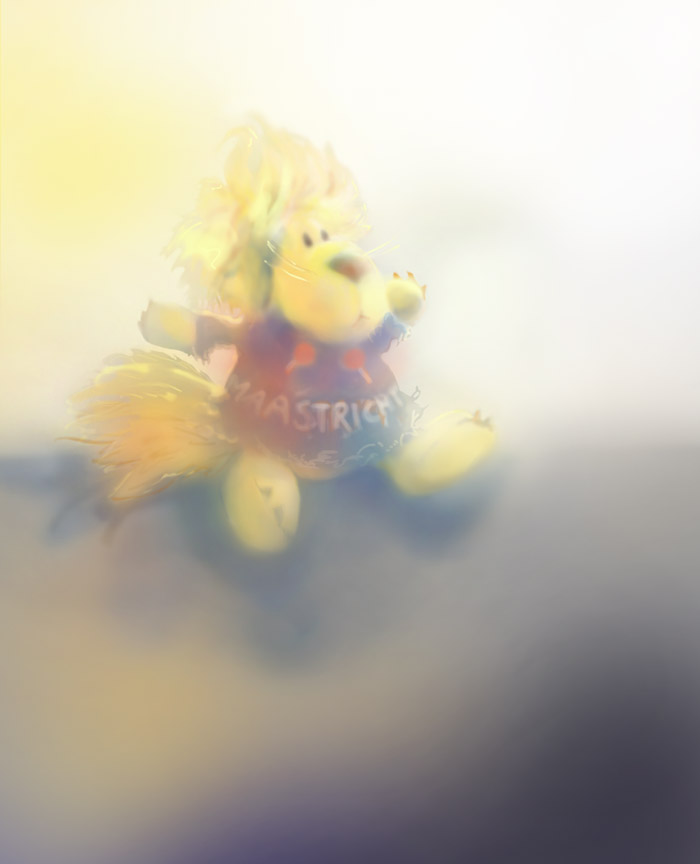 computerdrawing
posted at 10/10/15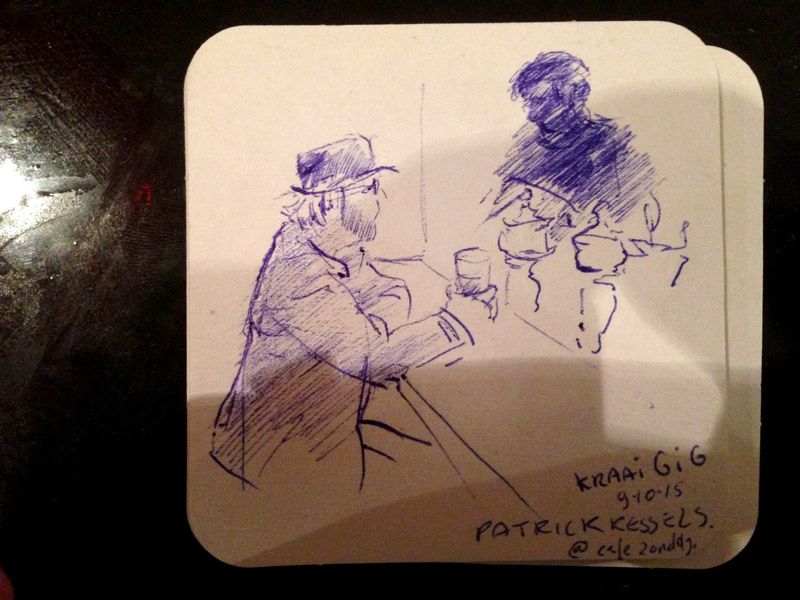 beermat
posted at 04/10/15
Teaser for our new theatrical performance INFINITY

9th (premiere) and 10th of december 2015 in AINSI theatre. Hope to see you there!
Tickets are available via Theater aan het Vrijthof
more info: ininfinity.productions
flyer A5 by VORMLAB (Erik Sleijpen)